Dreams Fencenet Thigh High With Bow & Cuff Charm
Baci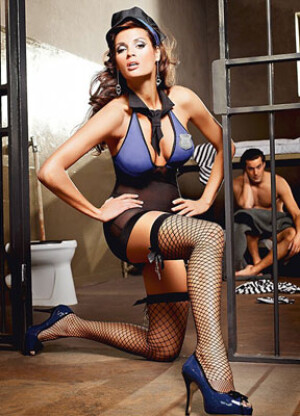 These sexy thigh high fishnets are just the right combination of classy and naughty. First you have the tantalizing look of the fishnet stocking up the leg till it hits that smooth mid-thigh area. Then, on the back of the thigh, your eyes get drawn to right below the butt by the cute bow. But really what will tell them you mean business is the handcuffs charm dangling from the bow. A subtle hint to your bad side and what may come in the bedroom. Fun for any occasion, like your next business meeting or casual encounter.
For more information, contact Baci:
Product Description:
Be arresting with these black fencenet thigh highs with silky black bow and metal handcuff charms.