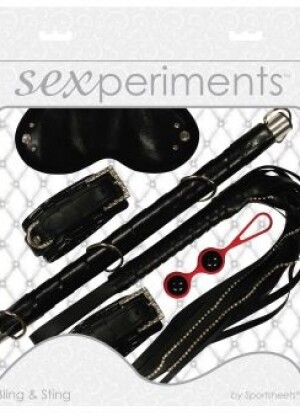 Product Description:
SS50154 Bling and Sting

All you add is the fantasy as this kit provides both the bling and the sting to any romantic getaway. All items travel well and can be used to create the ultimate bedroom adventure.

Kit contains Bling Blindfold, Bling Cuffs, Chrystal Whip, Spreader Bar and Glass Ben Wa Balls (Kegal Balls).