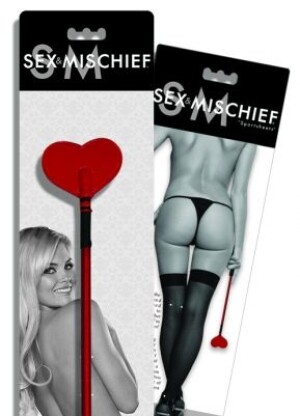 Product Description:
Queen of Heats Crop.

The bedroom is your kingdom. It's easy to keep your subjects in line with the Queen of Hearts crop. Featuring a red shaft, black grip and red leather heart-shaped tip, this accessory is easy to handle and fun to explore. Leaves a wonderful mark on that special someone.