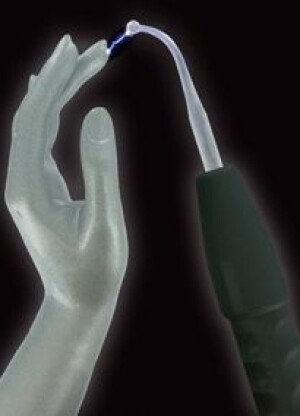 I have always wanted one of these! I was so excited to finally get one and try it out and it is definitely something new. The Twilight Wand is definitely not for everyone since this is not your everyday pleasure product. Made for people who like to experiment with electro play and sensation play.

The kit comes with the main base of the wand and multiple attachments to play with. You can also buy many other attachments not included in the kit for more play options. This is a serious product; you could really hurt yourself if you do not know how to use this product. You should read all the instructions and warnings before you turn it on. But it was so much fun to play with. We didn't turn it all the way up but we did get some good zaps out of it. My husband zapped my nipple. He better watch out, he's next.

Market Appeal

Within its category, this product should be a top-seller. This is a really nice starter kit too for someone thinking about this type of stimulation. You get all the basic components, a great all around kit. It might be something to keep out in stores for customers to play with. Then you can really explain it to them and show them how it works and take away any fears they may have about it. Because once you see it in action it's not as scary as someone who never tried it might think.

For more information, contact XR Brands:
Manufacturer Description:
The Twilight Wand from Zeus Electrosex is a contemporary way to electrify your senses as well as a stimulating delight for the eyes! Simply attach your desired electrode, dim the lights, and watch as the ambient light flows from the wand through to your chosen destination. Uniquely designed for aficionados and novice users alike, you can start at the lowest intensity and watch as your partner lights up when you tease and tantalize them with this brilliantly engineered piece. Take your light show up a notch by turning up the frequency to your desired intensity. The Twilight Wand is handsomely accompanied with four glowing glass pieces each with their own ambient lightshow, sensation, and intensity. This compact and lightweight piece is travel friendly.
• Measurements: Wand Power Unit and Hand Grip is 9 inches long, Attachments range from 5.13 to 6.38 inches long, Power Cable is 6 feet long
• Material: ABS, Glass, Metal
• Color: Black
• Note: 220 Volt - Eurpoean Voltage
Copyright © 2023 Adnet Media. All Rights Reserved. XBIZ is a trademark of Adnet Media.
Reproduction in whole or in part in any form or medium without express written permission is prohibited.