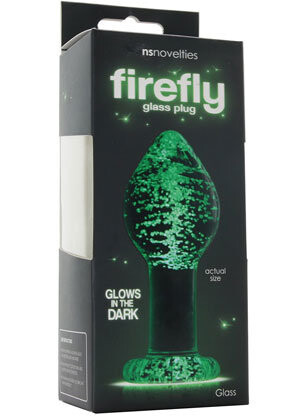 This little guy is amazing! I want about 20 more to keep all over my house. I love glass items. I love how slick and smooth they feel. They glide in with ease and hold temperatures fantastically. But not only is it glass, it glows in the dark! It makes the fun in the dark that much more exciting. Its glow also helps you not lose it in the bedroom too. The size is great and not intimidating. It's not only functional, but also just a pretty piece to add to your collection. It makes a good nightlight too!
Product Description:
Firefly Glass - dreamy, playful and functional. Seductive and enticing, these glow in the dark little wonders are your ticket for endless fun when the sun goes down. Made of superior quality borosilicate glass with proven shapes designed to perform. Available in assorted sizes and suitable for all lubricants. Turn off the lights and turn on the fun.