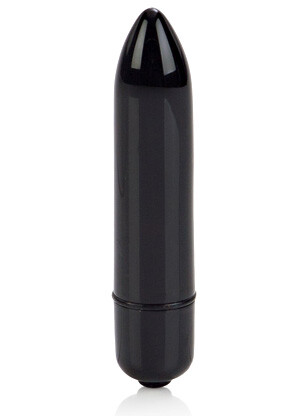 Bullets are one of the most sought-after sex toys. There are so many options out there today. The big thing in bullets these days is being rechargeable. People don't want to have to deal with batteries — ever. This rechargeable bullet is a great little addition to anyone's bedroom. It's small and great to use all over the body. It is fun to use with your partner to make lovemaking more stimulating. It's so small and cute; you can just keep it in your pocket. Then you'll always be ready.
For more information, contact CalExotics:
Product Description:
Designed for the perfect discretion no matter where you travel, this beautiful compact product is ready to go whenever and wherever you are.