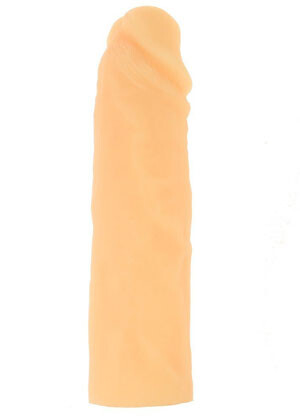 Danny D — you're so cute and you have a big cock. I want to take you home. Oh, I have! Your big cock slips over the measly one I get to have sex with, so now all my porn star fantasies can come to life. My trick is not to put lube on the inside of it so it can stay on while I hump away and squeal in delight. And when my guy wants a night off from my lusty desires, I can slip Danny D on my favorite dildo or vibrator and happily do my ins and outs. Thanks Danny D, for always being here for me.
Product Description:
Slip on the girth enhancer and Be Danny D! Assume Danny's super sexual prowess. Made of body safe TPR and suitable with all lubricants. Make fantasy a reality.