My Cock Ring Vibrating Bullet & Scrotum Ring
Nasstoys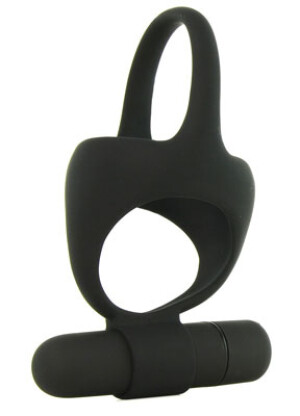 Have you ever wanted a cock ring with a testicle thong on it? I mean who doesn't look good in a thong, especially one's testicles! The thong works as a divider for those of you who like a little more ball play or for those of your whose testicles don't get along.
There is also a vibrating bullet on the top for added stimulation for your partner. The ring is made of soft silicone that feels great on your balls.
Pick one of these up and make your penis and testicles feel special.
For more information, contact Nasstoys:
Product Description:
Vibrating Bullet & Scrotum Ring lends couples all the firming effects of any great cock ring, plus exciting testicular separation and constriction. Stretches to fit most men.
100% Silicone, waterproof,Vibrating bullet for Cock Ring & Testicle Divider.
Phthalates free.
Battery included