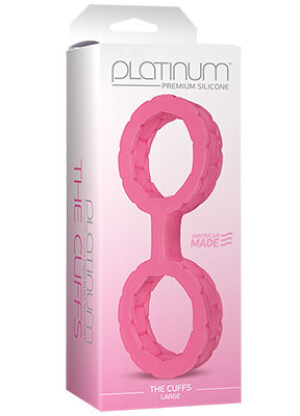 Product Description:
The Cuffs in Platinum™ Premium Silicone – 0109-04-BX – Pink
MSRP: $24.98
The Cuffs in Doc Johnson's Platinum™ Premium Silicone are suitable for both beginners and restraint enthusiasts. The Cuffs can be worn on the wrists or ankles, and are crafted as a single piece with no metal hardware to break, snag fabric, or irritate skin. Perfect for all levels of bondage play from introductory to advanced, these firm yet flexible wrist cuffs provide strong but comfortable restraint and submission without pain.
Available in Small and Large sizes in Black or Pink (pictured).