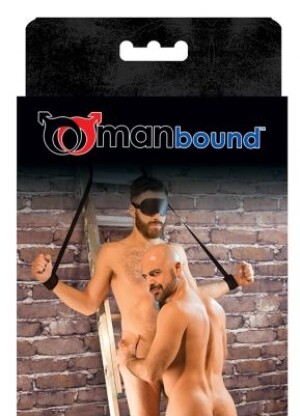 Product Description:
MARKETING CAMPAIGN OF THE YEAR NOMINEE

Off the hook sales - can't keep it on the shelves.

SS95007 Manbound Bondage Starter Kit
Take this five piece kit anywhere and do anything. 50 inch straps allow these four wrist and ankle cuffs to be attached to almost anything. Accented with deep red stitching makes this these cuffs and adjustable blindfold a perfect pig set.