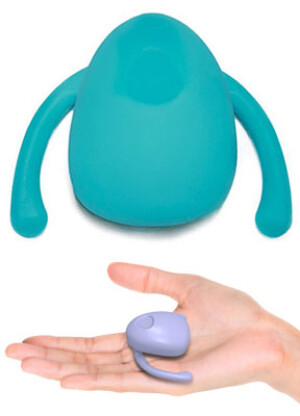 This is one of the most interesting toys I have received. Definitely had no idea what to do with it at first, it looked like a cute bug. But then upon further investigation I discovered what this unique little beauty does. It basically snuggles itself on your clitoris and your lips sit around the wings of the toy and voila! This super-cute, fun toy is very strong and has three power settings you can play with. You might have to play around with it to get it in its right position, every person is different. Plus it comes with a cool sticker.
Product Description:
Eva Is A Hands-Free Vibrator That Provides Women The Clitoral Stimulation They Want During Sex. Eva's Unique Flexible Wings Keep The Vibrator In Place By Comfortably Tucking Under A Woman's Labia.