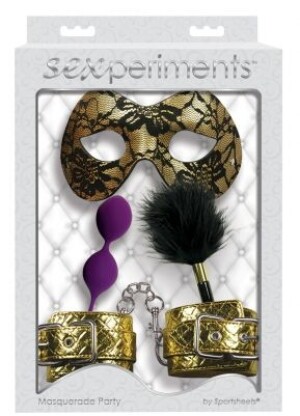 Product Description:
Masquerade Party (SS51005)

Have your own Masquerade Party and create the fantasy you've always dreamed of. Golden handcuffs with soft inside lining for ultimate comfort, gold lace masquerade mask, silicone Kegel balls with security string and rolling weights inside, luscious black feather tickler.

Each "Masquerade Party" Sexperiments kit contains: 1 pair of Golden Handcuffs, 1 Mask, 1 Tickle feather and Kegel balls with rolling weights inside.