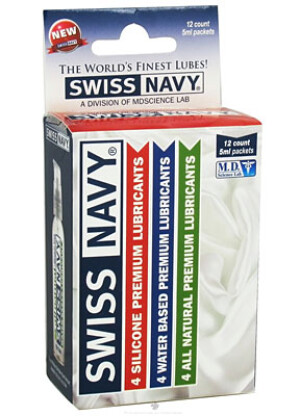 Life is better with lube. It is a plain and simple fact. The variety four pack let us choose the perfect premium Swiss Navy lubricant for any situation. A personal favorite is the silicone lube. It works great with glass toys and lasts an extra long time. The silicone also is great for sex in the shower, as it does not wash away with water. The rest of the types of lube, warming, sensitive skin and water-based are also awesome. They are all scent-free, toy-friendly, great for massage and easy to clean up.
Product Description:
A variety sampling of a truly long lasting lubrication with a velvety feel. Highest grade silicone on the market.