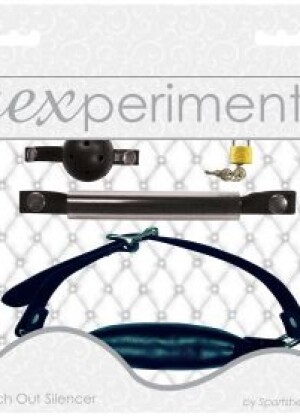 Product Description:
SS51004 If silence is what you seek than this kit is for you. The Switch Out Silencer comes with a Ball gag with 3 interchangeable attachments: a Bite Down Hard Bit, a Soft Full Mouth Muffler Bit
and Breathable Ball Gag. It has a lockable Buckle and we've included a lock and keys.