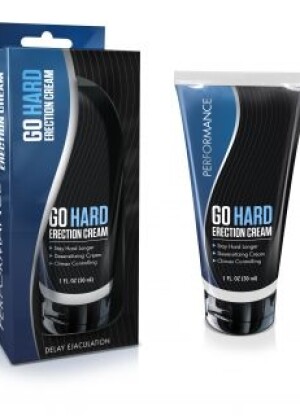 Product Description:
Performance Go Hard Erection Cream is a unique proprietary blend of specially formulated ingredients. When applied directly to the penis, Go Hard Cream promotes prolonged sexual endurance by reducing oversensitivity. Both partners will benefit from the resulting sustained erections. Enjoy a heightened sexual experience unlike any other.

5% Benzocaine. 1 FL OZ.