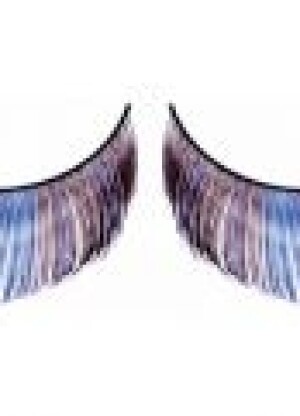 I love me some fake lashes, anything to make myself feel more glamorous at a moments notice.

Now, when normal old plain black ones aren't doing it for me, I turn to Baci to give me some magical ones. They did not disappoint with these little beauties. Made of black and blue synthetic material made to resemble the look of feathers a little. Baci thinks of everything and even gives you some eyelash glue. The lashes are reusable so you can dazzle your admirers over and over again. They only come in one size but you can cut them if they are too big. Now I need to find me an elegant event to wear these to!

For more information, contact Baci:
Product Description:
These elegant, long, and luxuriant eyelashes made of soft, hand-worked, purple-blue, separately and laterally curved premium feathers are ideal for going out, attracting attention, and flirting. Includes skin adhesive for a light and comfortable application. Color: Purple-blue.