Size Matters - Titilate Me Nipple and Clit Tingle Stick
XR Brands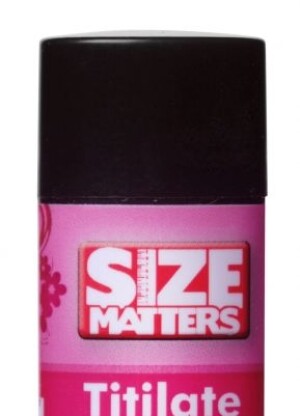 Product Description:
Smooth on an extra dose of tingling sensation with this pint-sized stick of pleasure balm. Just apply directly to the area with the easy to use applicator, and let the cooling, tingling sensations enhance your sensitivity and enjoyment. Contains shea butter and vitamin E for a soothing, conditioning experience.

Active Ingredients: Shea butter, menthol crystals, peppermint oil, vitamin E.