Taboo is as biblical as it gets, because ever since Adam and Eve sank their teeth into that deliciously forbidden fruit from the tree of knowledge of good and evil, holy hell, did life get juicy!
Suddenly, they had to cover those fine-looking naked bods with fig leaves, feeling all kinds of naughty for daring to defy the heavens, and that serpent was snickering like a right bastard for getting them in trouble, no doubt slithering off to ensure that several millennia in the future, folks would be sliding their credit cards into cyberspace to get a look at the goods under 'em fig leaves.
God or mortal, if you tell someone, "You mustn't do that!" the itch to yell, "Fuck you, I'm definitely doing it now!" begins to bubble up, consequences be damned.
And while there may be no shortage of religious blowhards waving their sacred texts, hiding their boners and raving about the dangers of titties and sex, these days, we have just as much to worry about from the censor-happy Silicon Valley elites rushing to censor even the faintest outline of a nip on social media, with more puritanical and Victorian era mania than ever, all the while claiming to be bastions of liberty.
See, whether it's sex worker exclusionary haters from the left or evangelical moralists from the right, the topic of taboo is hot as hot gets, with high stakes drama aplenty. It's not easy learning where and when and how to draw the line. What should be forbidden? What shouldn't be forbidden? Who gets to decide?
And sure, it might be tempting to give the middle finger to anyone who dares tell us what's right, proper, lawful and decent, but sometimes the wolves are best kept at bay with self-regulation.
After all, when it's not obscenity laws dictating what images, speech and other expressions are legal, it's the terms of service on Instagram and Twitter getting swung around like a cudgel by anonymous enforcers with nary a sign of accountability in sight.
And let's be honest, we can all agree on certain taboos that should remain in place.
That's why our best and brightest have been on the frontlines since the beginning, shaping laws and digital media systems to ensure we are the most well-versed in key areas like age verification, so XXX consumers and performers alike are over 18 years of age.
Meanwhile, we're always going to be fighting back against the never-ending supply of dishonest do-gooders trying to become the next porn czar — like Michael "Skeletor" Weinstein, who'd love nothing more than to crush Porn Valley with his AIDS Healthcare Foundation.
But this isn't a historical piece about the long and heroic journey that led us to this very moment, with iconic champions like Hustler's Larry Flynt literally taking a bullet for our pornographic rights and Playboy's Hugh Hefner forever transforming the world's notions of sexual liberation. Because the concept of sexual taboo literally stretches back to sexy Neanderthal cave paintings, to Roman orgies and the Spanish Inquisition and the Salem witch trials, to terrible sex education in our schools and angry Mormons and legislative overkill.
No, we are here today to explore how the cutting-edge players in today's adult biz navigate the complexities of taboo content, for maximum profit and juuust enough propriety. By setting clearcut guidelines, while encouraging folks to explore their desires in a healthy, liberated and legal environment, everyone wins!
That's not to say we can't run right up to the cliff, get some powerfucking on without teetering over into the abyss and catch it on camera, with all manner of twisted, cathartic, hauntingly beautiful, painfully pleasurable and diabolical mischief. We can have our cake, dick, ass, tits, pussy … and eat it too!
So, come along and take a stroll with us alongside top directors, studio owners and clips platform innovators. Let's take a look at how porn explores the edge of sexual fantasy and ask ourselves … what is "Too Taboo?"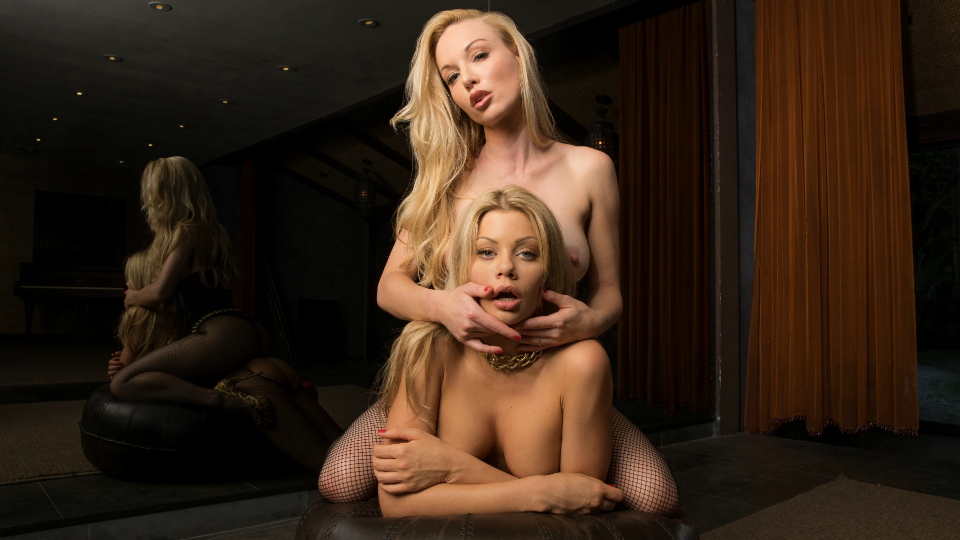 The Edge of Narrative Fantasy
Among the greatest minds in the biz for narrative and vignette-based taboo is 2019 XBIZ Feature Director of the Year Kayden Kross, whose award-winning works encompass her darkly decadent TrenchcoatX movies, her sinfully sadistic Tushy drama "Abigail" — which made history as the first-ever XBIZ Performer Showcase of the Year (for 2019 XBIZ Female Performer of the Year Abigail Mac) to also win XBIZ Feature Movie of the Year — and her other directorial masterpieces for the Greg Lansky empire, for which she now crafts spellbinding sexcapades on Deeper.com.
Given her unique experiences on both sides of the camera, XBIZ asked Kross how she approaches taboo content in a way that encourages self-expression and uniquely hot sex, within clearly established company guidelines on what is and is not permissible.
"I do my best to tailor my projects to my talent, so by the time we're all on set, we're there for a common goal and are on the same side in terms of what we want to achieve, what level of intensity is the best fit, which props and fellow talent will best bring it out, etc.," she said.
As for where the limits of taboo fare are, in her view, both as far as what she produces and philosophically on a personal level, Kross shared that when she explores the edge in adult entertainment, straddling that fine line between taste and censorship, she doesn't "think in terms of good taste or in terms of limits."
Rather, she is instead laser-focused on thinking "in terms of my talent." It is there, she delineates, that the borders are carved. "My limits are their limits."
Pressed on how Deeper.com sets out to provide an incomparable experience of taboo themes, visually, story-wise and in terms of casting, Kross told XBIZ, "I believe that Deeper.com hosts the most unique content and the most tailored content, which makes for authentic performances and authentic storytelling.
"I try to constantly experiment with new ways of revealing a story or capturing arresting visuals, and I think the fact that the content is never allowed to fall into a formulaic process will always keep it fresh," she added.
That much is certainly true, given that Kross is as sophisticated as they come, intellectually and sexually, with an attention to detail and devotion to artistry that is perfectly at peace with upsetting the status quo.
Her movies are the sweat-inducing flames of an eclipse, encircling blackness with an aura of fiery majesty, like the pornographic rendering of John Milton's heavenly Lucifer.
She summons lost paradises, with ultra-slick flair and hypnotic twilight.
And though she has descended many fabulous and fantastical realms of infernal lust, there are still a few dimensions she hasn't fully explored, even if she remains coy about what the exact nature of that unlit horizon is.
"We actually have one [taboo] coming soon that I'd never experimented with before now, though I'm not going to give any hints as to what it is yet," she teased.
"It's not so much that I'm looking for new taboos to break as that I'm looking for better understandings of the inner workings of what I'm already breaking," Kross ruminated. "The better you know something the more expertly you can break it, and that is what I'm after."
That nuanced understanding of taboo is pivotal in her porn, as she holds the glistening facets of each ruby-like desire up to the light that beams betwixt her lens and the object of her fascination, to catch those ghostly auroras with new angles, casting their dreamlike colors with succubus success.
And speaking of success, from a business angle, Kross has a very authentic answer for what kind of taboo sells best for her.
"Whatever feels most authentic, appears to be what sells best for me," she said enigmatically.
Another elite entrepreneur who has ascended the heights of industry acclaim and hard-won notoriety is 2019 XBIZ Web Director of the Year Missa X.
Her story-driven taboo playhouse paysite MissaX.com and all-girl platform AllHerLuv.com have rapidly established themselves as superb content hubs filled with stellar acting, mastering the delicate dance of taboo.
When it comes to the specific kinds of subject matter she explores in her movies, pushing the edge amidst legal and ethical guidelines, she told XBIZ how she approaches such fare and what niches seem most popular.
First of all, while she does adhere to performer-empowering rules and laws, when it comes to the creative writing aspect of devising wickedly scrumptious fictional scenarios, "I do not think ethics play a part," she said, so long as the concepts involved do not cross the lines of legality or consent when executed on-set.
"We're so serious about the story, that the sex is second in importance," she underscored, highlighting that her brands are much more likely to delve into taboo scenarios than the forbidden or extra-kinky sex acts.
"When I sit down and write, I feel as if I have no control over what my characters will say and do," Missa X expressed, channeling that uniquely authorial experience of realizing that those beings wrought from the depths of imagination soon take on a life of their own.
And who better to embody those flights of fancy, to incarnate those soon-to-be-breathing characters with the fullness of dramatic splendor, than the talent themselves?
From the pages in a script to the improvisational powers that actors command, Missa X recognizes the beauty of harnessing this industry's charismatic personalities to great effect.
"In our playhouses, MissaX.com and AllHerLuv.com, you will see our actors playing out a range of genres and roles from romance to dramas, comedies and thrillers," she said. "It's common to see your favorite actor play an honest and religious wife, and the next week she's playing a shameless sadistic stalker. I write whatever I dream of and then figure out how to make it legal. You may see scary parts of our scene, but every action sequence is carefully rehearsed so all actors are safe."
That range, as she notes, where a single star can conjure overtones of moral stiffness and spousal devotion in one scene, then become possessed by frighteningly predatory menace in the next, is a trait she actively seeks in those she casts for her movies.
"An actor can use their past experiences to give us a mood," she explained. "I once worked with an actor who confessed that she knew someone who went through a similar scenario that was in my script, and she pulled from the emotion she saw from her friend. I also think it's important to give an actor as many takes as she needs to get a sequence right. If two actors are having an argument, for example, they do not need to yell, but their words need to punch, and the actor's vocal tone needs to deliver so the viewer can feel it."
Drawing upon past experiences, especially traumatic ones, in service of producing compelling taboo porn, can be either a cathartic on-screen wonder or a mentally damaging ordeal.
Fortunately, Missa X always communicates openly and clearly with talent, to make certain that the end result is filled with richly haunting acting that does not harm talent (or viewers) in any way.
This daring-yet-very-aware approach stems from Missa X's desire to "blur the line between adult and mainstream film and show the world that their favorite porn star has other talents than just her sex skills and physical beauty — she can step into someone else's skin, just as a mainstream actor would, and she can portray layered emotions."
And given the status of her brands as "a taboo playhouse" she likes to "hire on many of the same actors" in a way that gathers like-minded thespians "who understand they are not their role."
She underlined, "We ask actors to carefully review our work and the roles they might play before accepting our job offers. It is unethical to hire an actor who doesn't want to play a 'mean character,' and then put her in a role of a serial killer — we can only hire on actors who have a keen understanding that who they are in real life has nothing to do with their fictional roles."
Taking it to the next level, Missa X even elevates capable individuals to directorial roles, and she is "working with three talent-as-directors now."
Reflecting on the dynamic, she said, "It's a special thing, because they are choosing their own crew, writing their own stories, oftentimes picking their own actors and producing the scene to send to me. Whitney Wright, Serena Blair and Kristen Scott have worked with us often and they have learned what our customers want."
Wright, for instance, "has a penchant for playing with light and shadows to create mood."
To that end, Missa X said that the star is often found "tucking lights in air ducts, propping up lights over an actor's head, playing with natural light through the blinds" and offering "hints to the viewer what she wants them to feel with light."
Light and darkness are so very much the bread and butter of taboo on a symbolic level, bringing that which is shadowy and hidden to the fore, supplying that which lies beneath the surface with much-needed oxygen to spark scintillating radiance, that Wright's specialty is a welcome aesthetic proclivity for scenario-based porn.
"Whitney has taught us quite a lot about light and we're especially grateful for the time and the love she puts into her films," Missa X said. "Serena is an imaginative writer, and writes stories that surprise our customers and leave them asking for more. Kristen is the best acting coach, she is able to pull incredible emotion from the actors that she hires for us."
This triple-threat of visuals, storytelling and acting, finding its emissaries in three distinct performers, is an exquisite trinity that helps fuel Missa X's gorgeously realized movies.
And in such a competitive marketplace, where freely available porn is … well … freely available, while other paysites are catching on to the value of premium porn, thriving as a purveyor of forbidden erotica requires as much high-quality production value as singularly seductive scenarios.
Yet, Missa X is focused the most on her own game, not getting drawn into the tangled web of comparisons.
"The trick to being unique is to not look over your competitor's shoulder," she said. "Innovate and don't replicate. This industry is full of companies copycatting other companies, and it can burn with frustration, but if you keep your eyes on your own creative path, then your competitors will always be in your shadow.
"I've never focused much on marketing," Missa X admitted. "I try to make the best product I can write and produce and if the quality is there the customers will come, and if I listen to their viewing patterns and requests, they will stay. I am most proud of my loyal members and I devote all of my love to surprising them."
To please her members, she pays attention to their favorite scenes, explaining that they often love "fauxcest family relationships, sultry homewreckers and jilted lovers or spouses."
And as for what scenarios and kinks she hasn't delved into yet that are of interest to her, Missa X revealed, "We're going to keep on filming dramatic interpersonal relationships, there's so much more to be explored. I'm most interested in portraying emotion, and I still have more story ideas to give our customers the tension, romance and drama they crave."
That electric tension between characters, as their taboo motivations and long-denied lusts brim to the surface with intoxicating and bubbling bursts of orgasmic fury, is the beating heart of her sites.
Also on the menu, on a more strictly carnal level? Anal.
"In the last seven years, we've done five anal scenes — just five!" she said. "The customers want more, and we plan to show them a lot more anal in the near future with the actors who are comfortable with performing it. I am not very comfortable filming anal, because I worry the about the actor's comfort and her safety. When we film more anal scenes, I intend to let the actor direct the anal portion to her comfort level."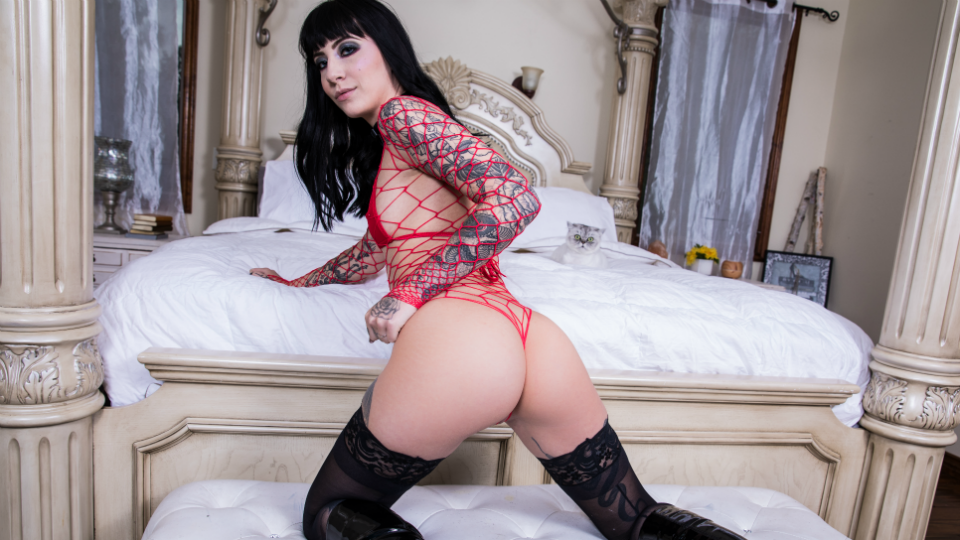 The Edge of Kinky Fantasy
Not all taboo movies require dialogue-heavy drama or stylized vignettes, as any fan of Evil Angel and Kink can attest. Often, it is taboo sexual acts that most inspire orgasmic release and subscribers by the thousands.
Evil Angel godfather John Stagliano is certainly no stranger to grappling with this domain. His genre-changing "The Adventures of Buttman" ignited the gonzo movement in adult cinema and launched his career sky-high throughout the 90s, as he tapped into the taboo allure of ass in all its nasty glory.
And in 2010, he and his company were indicted on federal obscenity charges by a federal grand jury in Washington, D.C. due to content that featured bondage, urine and enemas. He faced up to 32 years in jail and $7 million in fines, with the specter of fetish filmmakers like Ira Isaacs and Max Hardcore successfully prosecuted in the past for their works.
Following a federal trial in 2010 that traced its origins back to an FBI agent purchasing "Jay Sin's Milk Nymphos" and "Storm Squirters 2: Target Practice," while watching a trailer for "Fetish Fanatic 5" (none of which Stagliano had helmed)all charges were ultimately dismissed after three days due to insufficient evidence.
Looking back, Stagliano reminisced with XBIZ about the fact that consumers who have enjoyed adult entertainment since the '90s can clearly see how boundaries have been pushed back. This sea change is directly tied to a growing understanding that "people like different things and that controlling what others enjoy, sexually, is impossible," he said.
Simple, old-fashioned commerce plays a significant role for Evil Angel in how specific fetishes and scenarios migrate from bedrooms to Porn Valley. "We are always trying to tap into what people will buy," he noted. "If we don't find what people will like, we go out of business."
Stagliano always knew that men loved women's posteriors; however, he felt porn was overly focused on the mechanics of sex before he created his famed alter ego "Buttman" in response to this oversight. "Guys love to look at women's butts, not just tits or the sex act," he remarked. "I found something undervalued in the marketplace and exploited it."
He is pleased and amused that Buttman, and his prevailing aesthetic at Evil Angel, have influenced and informed generations of men and women. "Did I open some people's eyes to a different way of looking at porn?" he mused. "Wow. If I did that, I am very happy. We all learn from others."
Echoing the value of fostering a creative and consensual space for talent to get their taboo on, Stagliano was frank and straightforward about how consent is handled across all Evil Angel properties.
"I will not tolerate hearing that a director has done anything that was not acceptable to a performer," he said, adding that all directors are instructed to "go out of their way" to discuss consent with performers, particularly newcomers, who appear to be "reluctant or shy" about broaching the topic.
"I expect the people I work with to be honest and open, and to encourage discussion of what we are asking people to do, but I do not expect them to be mind readers," he said. The topic of consent begins, first and foremost, with the hiring of people who value clear and open discussion of these values.
Ultimately, Stagliano is a stalwart defender of all forms of free speech as defined in the U.S. Constitution. "The internet has all kinds of content," he said. "As long as the act was produced voluntarily, I have an open mind to anything."
He observes with "great interest" the various taboos and fetishes that move and motivate Evil's audience, while noting that it's normal and reasonable to judge the risks people may choose to take with their own health. "We all judge. We all like or dislike something for moral reasons or reasons of taste," he said. "If you don't like something, don't look at it. But do not infringe on my right to look at it."
From the more mainstream porn fare of Evil Angel, to the depths of more delectably devious content, Kink.com is "a bit insulated from larger trends," noted CEO Alison Boden, because their audience is typically searching for specific fetishes and scenarios, as opposed to random explorations by a casual tube site browser.
Nevertheless, while the popularity of a specific scenario might change from year-to-year, the underlying desire remains steady. "Femdom might take the form of a professor, a doctor or a stepmom, depending on the year or decade, but the fetish is somewhat consistent," she said.
The Kink team has recently observed its core audience "opening up a bit more," to style trends and specific activities and "a broader understanding of gender." She cited a spike in popularity for tattoos, trans content and pegging, to which she credits destigmatization in the larger culture, increased production values and "our transparency around how we treat performers," particularly as it relates to fetish material and LGBTQ material.
"That built-in social stigma is more powerful when you're presented with something that looks seedy or shameful," said Boden, "It keeps a certain percentage of the audience away."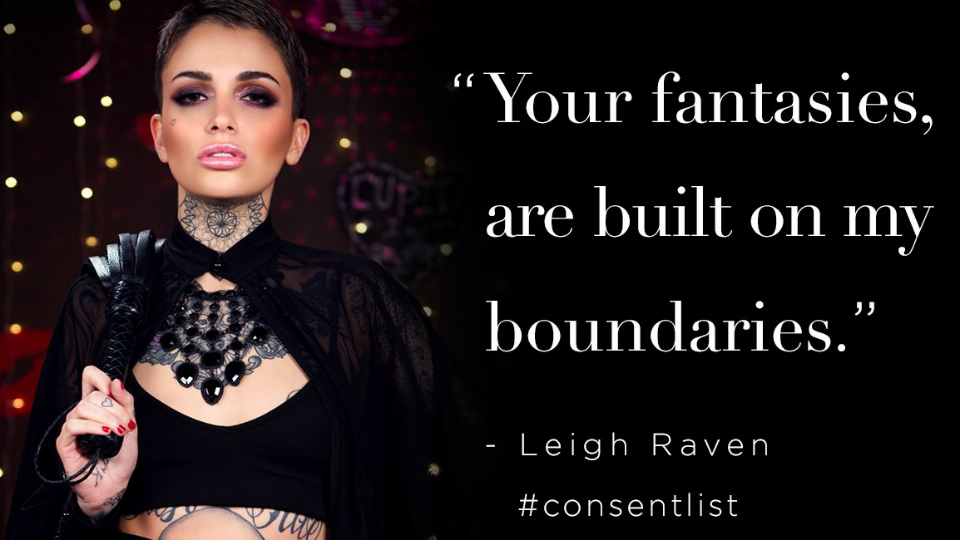 When there is increased interest in a particular type of content, some of the burdens to a larger audience enjoying it, she believes, have been lifted. Further, Kink's transparency and openness about consent deftly manages any potential fears from its audience about whether content is unsafe, unethical or illegal.
"Good directors open up what's possible to an audience, and good producers let them enjoy it," she said. "When others see a success, you see a lot of them follow suit. It's not so different from music or Hollywood or fashion."
And though Kink.com used to host in-house shoots in its San Francisco Armory bastion of badass fetish festivities and productions, it is no longer an active production company.
Instead, it has adopted a contract and freelance director business model that many paysites have turned to, as "studio" becomes less a word tied to real estate and more an indication of "brand" and "imprint." Because of that, vetting such offsite directors is crucial, lest the exploration of BDSM acts and kinky scenarios go awry.
"It's become even more important that we work with trusted directors and that we set guidelines," Boden shared. "Anyone who produces content for us has to follow specific protocols that range from safewords to toy testing to the use of checklists."
In fact, Kink.com recently took the additional step of making their consent guidelines publicly available online to offer other producers the advantage of the systems the company has established to keep their sets safe and consensual.
To begin with, all shoots are planned around "extensive checklists" determined by the performer as to what they are and are not comfortable doing.
"That can be specific sex acts or names they don't like to be called," said Boden, as well as body parts or particular narratives that are sensitive.
Checkboxes are also included for items that might be okay, but for which the performer may want to discuss the specifics — such as level of intensity — before making a decision. These allow the director to understand any restrictions a performer might have, or conversely, things that they especially like.
"Our experience has always been that enthusiastic consent makes for a much better production," Boden said. "The checklists are just a starting point."
The next step is to have the directors go over the checklists with the performer on-camera. "We include that footage in our videos because it not only reassures viewers that performers' wishes are being respected, it models communication around desires and consent that may be useful in their own lives," she explained.
These concerns extend to all of Kink's production crews. Directors are required to give every member of their crew a copy of the company's Performers' Rights Policy which empowers them to stop a shoot at any time if they have concerns about safety.
"Our rule of thumb," noted Boden, "is that if a person is questioning themselves about whether to stop a scene, it is a good indication that they should stop the scene."
With taboo acts spanning femdom, double penetrations of all kinds, fisting, cuckolding, corporal punishment, rough gangbangs, master/slave dynamics, speculums, wrestling and beyond, not to mention all the potentially harmful-if-used-improperly equipment and toys that go into their productions, consent is inseparable from taboo. And as Boden points out, consent doesn't come just from having talent sign a piece of paper.
"It's the result of an interlocking set of values and policies," she observed. "Like making sure performer fees are pro-rated, so a performer can stop a shoot they're not enjoying without fearing they'll lose a whole day's income. And not pressuring performers beyond their limits."
Performers are also provided with a direct line to Kink's Talent Advocate — and even Boden personally, when necessary — to address any problems on-set.
This multi-layered system has continually been fine-tuned over the years, given Kink's long history and frequent filming of taboo content, stretching back to when Kink first launched in 1997. At that time, they were legally prevented from showing bondage and sex in the same scene, let alone sex in bondage. Thanks to a well-founded fear of prosecution, distributors simply would not allow it. And with the rise of the internet, Kink was able to pioneer the practice of instituting precautions and transparency to reassure viewers that the content was produced consensually and ethically.
"We are exceedingly careful about only working with directors we trust. Everyone who produces for us right now has worked with us for years. I've been on their sets and seen how they work. Every single one of them feels a personal responsibility to make hot porn in safest and most ethical way possible," said Boden. "That said, it's not enough just to tell people to be honest, you have to back it up with action. This isn't about covering your ass, it's about really caring for the performers you work with, and respecting your audience."
To that end, producers who sell content to Kink are required to provide raw, unedited footage and they are not allowed to coach answers in pre- and post-shoot interviews.
"If you watch many Kink productions you'll see that performers quite frequently will say something like, 'You know, I'm glad I tried it but that's not really for me.' That's because we require directors to ask performers what they didn't like."
She notes Kink will abide by the restrictions of their billing company but recognizes that "taboo fantasies are sometimes the hottest" and the company will draw a line at storylines and sex acts that do not represent their core values.
"We never allow a character to appear drunk or intoxicated during sex — even if it's fiction," she said. "We only take content with themes like abduction or weapons or family taboo if we've talked with the director beforehand and feel the subject is being done in a way that aligns with our values and mission. We also refuse to take content where basic BDSM safety is ignored, not just because we don't want to set a dangerous example, but because it would put the performers at risk."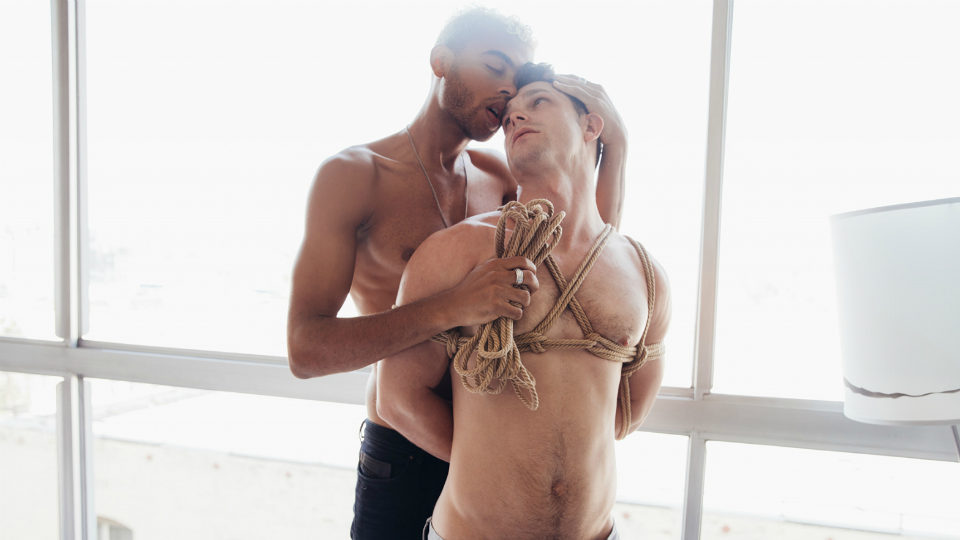 The Edge of Gay Fantasy
As the LGBTQ+ movement continues to gain acceptance in both mainstream and the adult industry, be it the dispelling of crossover performer stigma, the popular allure of trans porn or the no-longer-taboo act of "bareback" condomless sex, it is worth noting that for centuries upon centuries of human history, just being gay was one of the most forbidden of taboos.
In many repressive regimes and religions today, both domestic and abroad, being openly gay can very much endanger the lives and livelihood of those who boldly come out. Given this reality, gay porn is no less potent in its inspiration of potent taboo passions, both generally and in more scenario-based terms. That is why XBIZ reached out to major players like Falcon Studios and CockyBoys, to see how gay producers navigate the tapestry-of-the-forbidden.
Toby J. Morris is VP of sales and marketing for the NakedSword Network and Falcon Studios Group, a legacy company that includes such storied brands as Falcon Studios, Hot House Video and Raging Stallion Studios. With a brand umbrella that also includes hard-core fetish lines Club Inferno Dungeon, Fisting Central and Fetish Force, the company keeps a close watch on audience trends. But, it is also a specific focus of Falcon and NakedSword to "introduce new things to market and find things that will spark the public interest," said Morris.
The company's team of directors, which includes Steve Cruz, Tony Dimarco and Trenton Ducati and Tim Valenti, president of Falcon Studios Group and the NakedSword Network, regularly pitch and develop concepts that pivot from what's currently popular in the larger culture.
Recent examples include "Beach Rats of Lauderdale" from Falcon and sprawling crime drama "Five Brothers" from NakedSword Originals, which drew inspiration from popular indie movies and television shows.
Falcon's various brands also explore taboo scenarios with a dash of humor, as with "Masturbation Station" that poked fun at the topical subject of lavish tech world office perks, and "TSA Checkpoint," which sends the aggravating reality of intrusive patdowns and searches at the airport into flights of erotic fantasy.
And as with Kink, when it comes to content — especially the extra twisted and uniquely acrobatic dynamics of taboo scenarios and acts — cameras do not roll until all performers and crew understand what is planned and have discussed boundaries. They are empowered to express concerns and adjustments are made accordingly. After all, Falcon embraces the responsibility to model "safe and satisfying ways to participate in any sexual act," said Morris. "We always have."
However, he has observed that today's consumers are distinctly more open-minded to sexual acts that may have been taboo in the past. The recent inclusion of trans female performer Danni Daniels in the cast of "Five Brothers," for example, was accepted without complaint.
"We don't get a whole lot of complaints even when we send an email to our general audience promoting fisting content," observed Morris.
This commentary harkens back to the days of Falcon Video Pacs — as they were known to retailers during the VHS era — that included director's cuts with fisting scenes that had to be ordered privately from the company.
Studio founder Chuck Holmes knew there was a market for hardcore fisting within the regular Falcon movies, but he was unable to offer it directly largely because adult video stores were averse to putting it on their shelves.
Even today, certain extreme fetishes are given a wide berth due to the restrictions imposed by outside influences like banking relationships and compliance issues with credit card companies.
"As far as where to draw the line in fantasy content, we consider a number of things," said Morris. "Top priority is performers and compliance issues. Second is popularity. The fetish market is filled with hundreds of niches and we're not in a position to be all things to all fetish fans."
As for Jake Jaxson, director and owner of another storied gay brand, CockyBoys, he believes the rapid pace of change in technology has obscured the question about whether adult filmmakers set trends for consumers or vice versa when it comes to both mainstream fare and taboo.
"It's hard to say who's actually in the driver's seat now — producers or viewers," he observed. "One thing that is very clear is that customers' attention spans are shorter and it's harder than ever to get their attention, and then to keep them engaged you have to really produce something that they believe has value and is worth making a part of their entertainment experience."
Jaxson and his creative team — the producers behind the iconoclastic "Flea Pit" by Bruce LaBruce, the 2019 XBIZ Awards winner for Gay Movie of the Year — have taken note of an appeal in the marketplace to an ever-changing "taboo instinct" of their shared core audience.
"We are seeing some gay fetish content that is not a responsible or positive representation of gay sex — like stepdads [seducing] their very young-looking sons, boys being sold and auctioned into sex slavery, and endless amounts of humiliating gay/straight scenarios where guys are tricked or blackmailed into sex," he said.
With adult entertainment only just beginning to grapple with the ruinous aftereffects of the passage of FOSTA/SESTA and its negative impact on the lives and careers of legal sex workers, Jaxson believes his colleagues should exercise an abundance of caution.
"We should do our best to avoid creating content that fetishizes statutory rape and sex trafficking. I'm actually surprised that it gets past the compliance team of merchant processors," he said.
Adding to the chorus of consent-first taboo productions, CockyBoys first ensures all of the performers in a particular scene want to actually film with their assigned partner.
"There are so many variables in what makes a good sex scene," noted Jaxson, "and for us it starts with all players saying 'yes.'"
This rule applies during post-production and throughout the filming of a scene. If a model becomes uncomfortable or uneasy during the shoot, CockyBoys will defer to their needs. Mutual respect is also expected from cast and crew; otherwise, the shoot will be canceled.
"This is a lot harder to do than people think, because we have got to craft very specific scenes that cater to the desire, limits and schedules of each of our performers," Jaxson said.
He takes the further step of limiting interaction between performers and crew and endeavors to have only two crew members on set with the models to ensure the talent feels comfortable, focused and sexually free.
Given the enormous variation in personal tastes and styles, Jaxson advocates for the creation of what he describes as "an unmovable and codified foundation" that all content creation must be consensual by everyone involved and that every industry member should push harder to create and maintain a working environment that makes sure consent is as clear as possible.
This kind of clarity would only serve to benefit everyone. "We do now live in a time where everyone seems more empowered to complain and troll rather than engage," he said. "I do become disappointed in the way that viewers or commenters complain about and degrade performers and judge them for having sexual limits — not wanting to bottom, for example — and how they choose to maintain their body."
This fraught relationship requires a constant balancing act. "As filmmakers, we must know and understand our audience and who we are making films for — but there are times that our audience makes demands for something that is not possible," Jaxson noted.
CockyBoys regularly fields requests for specific pairings or sex acts from performers they know won't happen for a variety of reasons: because the performers are not compatible, or they don't want to bottom, or they have a testing issue.
"So, it's important to find the balance between audience wants, performers' limits and commerce," said Jaxson. "And in my mind creativity and working to create something new or authentic will always be a winning strategy in the long run. We have to work hard to engage our audience in things they might actually enjoy more."
Jaxson strives for an aspirational feel to his content. "Personally, I want our films to be relevant and speak to the many emotions, fears, delights and desires that make up our sexual selves. We work really hard to stay away from sexualizing violence, non-consensual sex and anything where someone is tricked into doing something they don't want to do. That seems like a pretty clear and obvious line not to cross."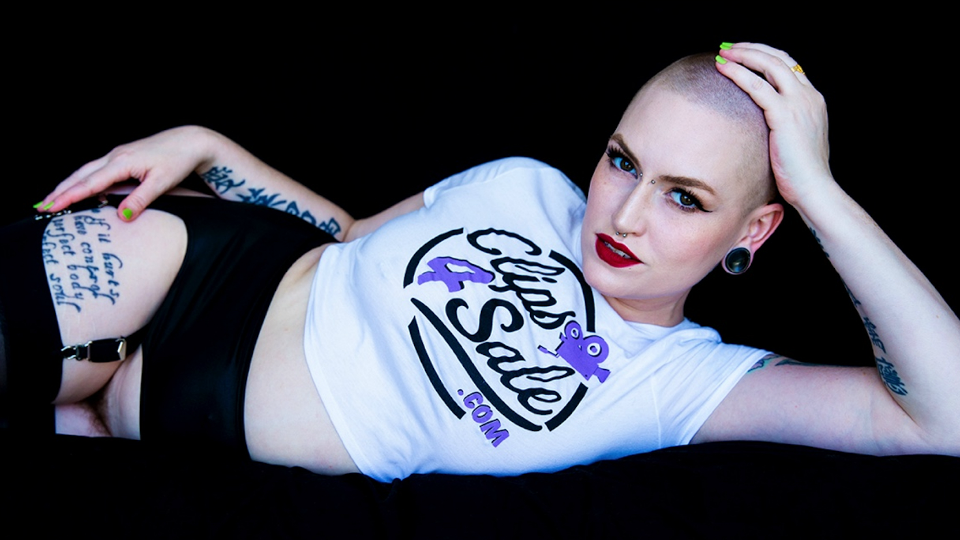 The Edge of Indie Fantasy
As tempting as it is to focus exclusively on traditional adult movies in an exploration of taboo content, the modern landscape is arguably thriving the most in the camming and clips sectors vs. the increasingly corporate paysite side of the biz.
Because when indie creators can record amateur porn from the comfort of their home and upload it to platforms like stylish global powerhouse ManyVids and long-dominant original badass Clips4Sale, clips are a key element in the conversation about taboo porn.
Deciding upon community guidelines, communicating those rules to newcomers and veterans alike, then enforcing such parameters is no small task, given the hundreds of thousands of clips being hawked daily by do-it-yourself producers of every stripe.
When it comes to making a splash, ManyVids CEO Bella French is as much about providing a high-tech user and MV Star experience as she is about influencing society and the industry at large.
"ManyVids was built with the intent to transform the adult industry into a haven that promotes sex-positivity and the fair treatment of adult entertainers," French told XBIZ. "A half-decade later, our platform is still home for content creators to express themselves authentically and openly without judgment, and to connect with their audiences across a wide range of appetites."
MV has always been committed to inclusivity, she emphasizes, "so much so that we believe that sexual fantasies and intimate desires should be celebrated and anyone looking to indulge in them has a place where they can express their true selves."
To that end, acceptance of sexual expression, even if it leads to taboo pleasures, is important to French. "When it comes to what turns people on, we're very much aware that no two individuals' tastes are identical," she shared. "We are all unique and our community is showing us that we do not all experience our sexuality in the same way. Our definition of popular erotica continues to evolve and expand, and that fluidity is also shaping our industry."
While some fetishes, such as foot fetishes have exploded in popularity recently, French points out, and are enjoying mainstream exposure, they're still considered taboo in many respects.
"The need to celebrate, not shame each other for our differences was the driving force behind the creation of MV Fetish," she revealed. "We launched MV Fetish back in September 2018 to promote inclusivity, sex-positivity and the liberty to express oneself, stigma-free. We recognized the growing demand for fetish content and wanted to give it a place of prominence on the MV site, so we proudly placed the MV Fetish menu option in the top nav menu of the ManyVids site for easy accessibility."
With their mighty marketing muscle, which kicks into high gear on a daily basis to promote the latest website features, interviews, contests and awards that ManyVids is best known for across its social media branches, not to mention its highly visible branding at numerous tradeshows and this very magazine as the monthly Presenting Sponsor for Clip World, French's clips empire infuses its multi-faceted ventures with extraordinary publicity.
The debut of their MV Fetish venture was no exception, met with as much enthusiasm from clip artists as from consumers.
"The response has been overwhelming, with almost 1 million tagged videos available across three main fetish categories (femdom, BDSM and kink), and over a thousand popular fetish sub-categories," French noted, as she explained how the main branches of her fetish kingdom unfurl their vibrant content capitals.
"ManyVids continues to meet and nurture demand for fetish content, rewarding MV Stars with prizes and showcasing the top performers in the categories of findom, femdom, BDSM and kink," she said. "Additionally, we also kicked off Fetish Fridays, a dedicated weekly feature on the MV platform to highlight our growing fetish community. It showcases one vid a week on the MV Fetish page, along with articles posted regularly on the MV Blog that highlight different facets of the fetish life."
A visit to the ManyVids site under the femdom section of its MV Fetish area shows a list of the top 100 femdom categories, like "cum eating instruction," "mesmerize," "cuckolding," "goddess worship," "mind fuck" and more, with more than 520,000 clips available for purchase.
Heading to the BDSM segment, which has over 110,000 clips, a similar top 100 list is available, with taboo acts such as "gagging," "pegging," "pussy slapping," "face sitting," "ball busting," "flogging" and "breath control," alongside power dynamic scenarios such as "damsel in distress," "toilet slavery" and "domestic service maid." Lower down the list, the fetish-y taboos get very specific, like "gas mask," "Arab BDSM," "straitjacket" and "jodhpurs."
As for the kink portion of the platform, the taboo treasure trove continues, with 100 top categories spanning "lotion/oil fetish," "daddy roleplay," "lactating," "nylon worship," "diaper" and "bukkake."
The sheer variety and scope of taboo content available is staggering and drives home how much of a role clips sites play in shaping this sector of the biz.
And no conversation about forbidden sex in the video-selling space could be complete, without Clips4Sale founder Neil, who has been a mastermind of the industry for decades.
"Our platform is well-known for its freedom of expression, and this is what draws many people to Clips4Sale," Neil told XBIZ.
When asked what kind of taboo content he allows and what he restricts, Neil stated that Clips4Sale allows all types of legal taboo content. Nothing is posted on the site, as far as each fetish, specifically stating what is OK and not OK.
"We do have terms of service and general rules posted, and those are the main guidelines we use," he said. "Additionally, we abide by the bank guidelines, which also give us a lot of freedom. There are so many variations of taboo content today, from very mild foot fetish to more hardcore porn. We want producers and models to freely express themselves in creating their content."
As to how they enforce taboo content guidelines, given the sheer volume of clips being produced by so many creators, Neil said that they use several methods to enforce the rules, with a team of support staff weeding through thousands of clips daily, while other producers, models and sometimes even customers, will alert them if they see any content that could be breaking the rules.
"We also use a third-party company that works directly with credit card companies and the banks, to review clips as they are posted," he revealed. "They scrub content (text and video) and send us a report with anything that could potentially be flagged. Our staff will check those clips and either fix or remove them, depending on why the content was initially flagged. We then notify the content producer to let them know what was found and how we handled the issue."
In general, the platform has to be sure that it complies with federal, state and even local laws, Neil expressed. "Taboo content can be a touchy subject for some, so it's important to have a balance between the fantasy, and the reality that this type of fetish could draw unwanted scrutiny, if it's not viewed as fantasy."
That is why he believes it's the platform's responsibility to offer a safe place for content creators to have the freedom to explore taboo fetish, while also ensuring that they do so in a manner that is compliant with the law and societal norms as well.
"For example, we do not allow incest content, i.e., sexual activity between blood relatives (parent, sibling, etc.)," but they do permit fantasy storylines that include step-parents or step-siblings.
"Again, it's balancing the fantasy with what is 'acceptable' both legally and within society," he said. "The view that it's not 'too taboo' if it involves a step relation is where the balancing act plays out.
"As the longest running clip platform, we understand that it's important to allow people (both our content creators and our customers) to explore their fantasies — whatever they may be, as long as they don't cause harm to anyone," Neil expressed.
Sexual autonomy is important to everyone, he explained, and the right to choose "what you want to view for sexual gratification is part of that autonomy." For that reason, Neil and his team "are proud to have some of the best taboo content creators on Clips4Sale that bring taboo fantasies from the mild to the wild to life for our customers."
When XBIZ inquired about what kind of scenario-based content (ranging from "fauxcest" to mock coercion scenarios) and BDSM/fetish-based content is allowed and not allowed on Clips4Sale, Neil shared some of the considerations that go into determining where to draw the line.
"Clips4Sale allows about everything when it comes to this type of content," he began. "Clearly, these clips are not real when it comes to the relationships between the actors in the scenes. We only draw the line when a general rule has been broken or a producer has crossed a legal line. This is why we clearly state these rules on the website. Creators should always be aware of the rules and to be sure they do not ride the line in such a way that their content could cross it."
Neil also doesn't allow any kind of violence with blood or scenes where an actor might appear to not be in the right frame of mind to make a clear decision. These are the types of clips that get flagged, he noted, "but we always look at them first, before we remove them." That extra layer of care is meant to make certain that "people are not being held against their will, and that indeed all content is consensual and simply clips created for the pleasure of the users who watch it."
With over 160,000 clips available in taboo, there are many scenarios that are very popular, Neil recognized.
"These can range from stepmom/stepdad, stepsister/stepbrother, uncles and aunts," he said. "Some very popular scenarios are daughters' friends with the stepdad, stepdad punishes stepdaughter for various reasons, stepmom teaches stepson about sex, and so on. There are way too many to list. Some other categories in taboo that are also popular are foot fetish, smoking, cuckolding, female training, tickling, handjobs, female domination, blowjobs, babysitter and much, much more."