LOS ANGELES — Adult performer Violet Monroe was watching the new HBO Teen Drama "Euphoria" when she heard a familiar voice on the screen say "Oh, thank you. Aaaaaaahhhhh."
It was, unmistakably, her own voice.
Like many post-"Game of Thrones", post-"Girls" premium cable watchers, Monroe was checking out the controversial opening episode of "Euphoria." The show, based on an Israeli TV series, purportedly shows the sex-and-drugs rituals of people in their late teens and early 20s — i.e., the generation that comes after the much written-about Millennials.
The episode prominently features a scene where a young man starts getting rough during a hookup, and after his partner stops him, the scene freezes and she gives, in voiceover, her theory about the incident.
"Now, I know this looks disturbing," the character says over a frozen frame of her being choked after she said "Stop!," "but for real, I promise you that this doesn't end in a rape."
"But here's the thing," she continues, now over a montage of people unzipping their pants, opening laptops and squeezing lotion from a bottle, "everyone on the planet watches porn — fact — and if you were to click on the 20 most popular videos on Pornhub right now, this is basically what you'd see."
Clever MindGeek product placement aside (like Kanye West, the "Euphoria" character seems to think that Pornhub = porn), what follows is a quick montage of distorted, extreme closeup images of mouths, and skin, and a clown-nose-red ballgag, and a nipple, and tongues and quite possibly a microsecond of a turgid dick.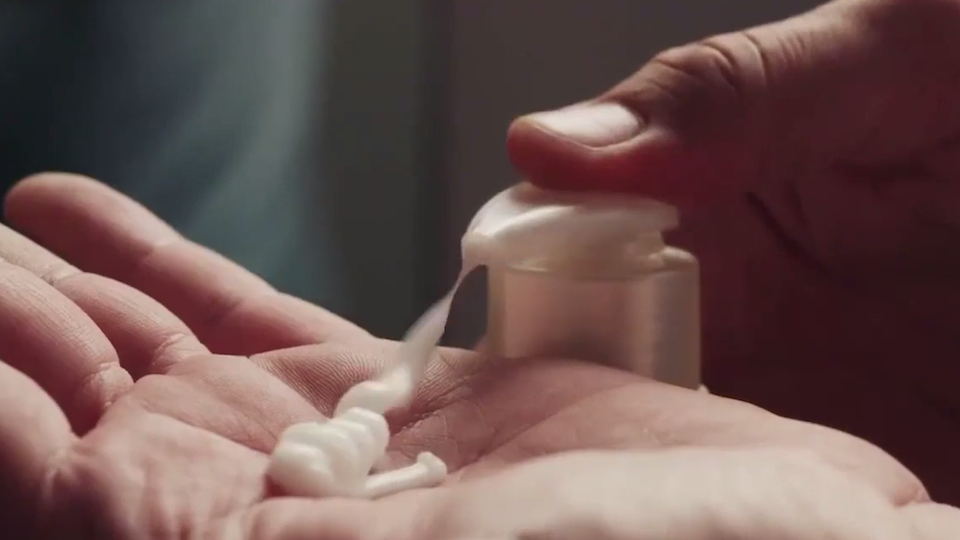 This is soundtracked with a montage of "porn sounds," with screaming, moaning, a man saying "good girl, yes, yes," "are you gonna be an obedient little slut?," and "say thank you again," followed by the aforementioned "Oh, thank you. Aaaaaaahhhhh."
Then the "Euphoria" scene begins again.
"Not just trying to be sex-negative or anything, I'm just sayin'—this shit isn't out of left fucking field," the female character adds in voiceover, directly linking the "porn montage" to being choked by her hookup partner.
Monroe noticed the "Oh, thank you. Aaaaaaahhhhh" immediately, because her distinctive voice, without warning or authorization, is used as a punchline by the show trying to hold staged BDSM scenes in porn accountable for bedroom miscommunication.
Never mind that the actual top-20 videos on Pornhub are much milder fare involving (sorry, Mike Quasar) a lot of step-this and step-that "family play" — the "Euphoria" producers wanted their porn to be extreme, to make a point.
And so they used apparently unlicensed clips from Kink.com, more specifically the 2017 scene "Training Violet Monroe," featuring the redhead Tori Amos-lookalike Monroe and noted performer (and dom) Tommy Pistol.
It is Pistol, by the way, who says "are you gonna be an obedient little slut?" and "say thank you again."

"It's always surprising and kind of funny when you see your porn pop up anywhere in mainstream, especially on TV," Monroe told XBIZ. "Hopefully they got the consent to do so from Kink."
We contacted Kink.com's Mike Stabile, who was as surprised as Monroe about HBO's use of audio from their content.
"Kink had no idea this was happening," Stabile told us. "Oddly, the 'Euphoria' team actually reached out to our team about some images awhile back, but nothing ever came of it. Normally, we're pretty open to footage use — but like everything else we do, we expect it to be consensual. We want it to go to projects that are in keeping with our values. And, of course, like any producer, adult or mainstream, we like to get credit for the work we do. I'm sure Violet feels the same."
All copyright ramifications aside, this could be a teaching moment for the mainstream. "Hopefully the clip's inclusion will help destigmatize porn consumption in general and separate fantasy and reality for people," added Monroe.