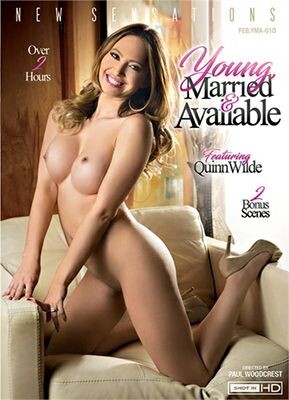 Girls take off their wedding rings to have sex with men they're not married to — but always with hubby's permission. They are hotwives in the making.
Mick Blue installs video equipment so Sofi Ryan's husband can watch them fuck. He seduces her masterfully and screws her lovingly. Sofi is a very vocal and energetic partner who really gets off on the Blue brand of powerfucking. "My husband doesn't fuck me like that!"
Haley Reed's husband has told his friend James Deen to keep her happy while he's away on business. She seems inexperienced but willing, even as he grabs her by the throat and slaps her tits. He is very dominating and she loves it. He even makes her squirt.
Quinn Wilde talks on her mobile to hubby about how well Xander Corvus fucks her. He wants her to "drain my balls," and she seems up for that. She wails and yells as he pounds her. Then he reams her ass, fingerfucks her hard, slaps her tits and face.
Sophia Leone is treated with love and affection by Karlo Karrera. "You're so beautiful," he sighs, and gives her an ankle bracelet. She gives him a loving blowjob. They fuck passionately in several positions. It's a nice sex scene, strong but sweet, good for both.
Synopsis:
When you're young, hot and horny like these sexy newly-weds, there's nothing better than reaping the benefits of an open marriage, so join Quinn Wilde, Sofi Ryan, Haley Reed and Sophia Leone, because they're taking sex and the married life to the next level!