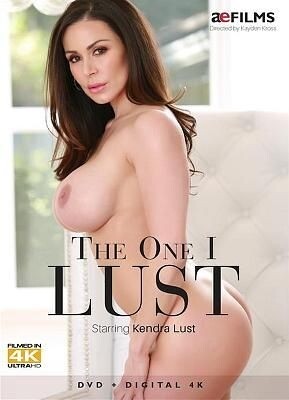 Here's a neat, weird little feature worth checking out, and (better still!) featuring MILF of MILFs, big-boobed, lush-assed, gorgeous Kendra Lust, showcased in each and every (yes!) scene.
Directed and written by former porn slut Kayden Kross, the movie's plot involves an estranged couple (Lust and Steve Holmes) going, on the advice of their far-from-ethical marriage therapist (impressively played by Manuel Ferrara), to a remote, seemingly desolate retreat where they, unknowingly, live out their most perverted fantasies in a guest house, which seems to be an alternate universe complete with (look out!) degenerate doppelgängers.
Lust's first fuck-isode is with therapist Ferrara, who asks hubby Holmes to please leave his office while he has a one-on-one session (no shit) with the latter's extremely hot-fucking wife, during which Ferrara slams the living shit out of the juicy vamp. I wonder if Manuel fucks Holmes during their own one-on-one session?...
And when Lust and Holmes drive out to the way-out (in more ways than one) retreat, Holmes at one point innocently wanders over to the guest house/bungalow, wherein he really pounds Lust and ass-fucks Vicki Chase, with both ladies sucking each other's ass and cunt, as well as seriously blowing Holmes to the bone. Awesome!
The next morning Holmes wakes up to thank his wife for the threesome, but she doesn't know what the fuck he's talking about, with the plot (and Stevie's cock) thickening, as he takes another venture inside the freaky bungalow, with the sluttier version of his "wife" hornily blowing four slobs under his perverted direction.
Lastly, Kendra herself ventures into the seemingly haunted guest house, getting it on with the dirty-fucking doubles of both Holmes himself and his son (in the form of Jessy Jones), with yet another nuclear threesome wildly erupting.
Complete with steamy sex, a bizarre storyline, a nice Twilight Zone-like twist ending, and, of course, the amazing Kendra Lust, "The One I Lust" is an excellent, engaging, horny feature, perfect for pervs and couples alike.
Synopsis:
The only thing more elusive than true love is pure lust. Kendra Lust and Steve Holmes find themselves together at a mysterious couples retreat whose enigmas will lay bare the most sensitive and sensual aspects of their relationship. This unusual and erotic getaway finds Kendra in a boisterous blowbang, a B/B/G threesome and more. As the mysteries unravel, all paths converge on The One I Lust! Also starring Vicki Chase, Manuel Ferrara, Jessy Jones and more.