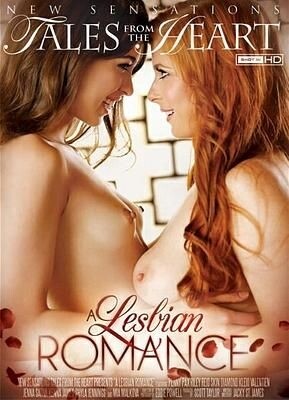 Writer-director Jacky St. James brings to this all-girl "Tales from the Heart" entry the same skill and empathy she lavishes on its boy-girl installments. All situations are believable and well performed by a cast of uniformly pretty girls.
Kyla Jennings wants to marry Mia Malkova but can't find the "right time" to ask her, then realizes there is no "right time." She finally pops the question and gets a yes. They have sex with lots of passion and plenty of screaming.
Penny Pax finally gets up the nerve to tell roommate Riley Reid she's in love with her and is delighted to hear that Riley feels the same way. Sex ensues. These two great performers really know how to turn on each other — and the viewer.
Jenna and Kenna have a one-night stand and go their separate ways. But, Kenna wants to become more than a fuck-buddy. They get it on easily, even sharing some dildos.
Skin Diamond and Kleio Valentin are breaking up after three years. Skin remembers the way they had sex in the good times, and the sex is good indeed, climaxing with a Magic Wand-style vibe that makes both of them shudder.
Synopsis:
When feelings develop after a one-night-stand, Kenna puts her heart on the line and fights for the woman she wants. Pennys secret attraction to her roommate Riley reaches a breaking point when she learns that Riley is moving to Europe. Despite a string of roadblocks that keep standing in her way, Shyla is determined to propose to her long-time girlfriend. Saddened by their recent breakup, Skin fantasizes about a passionate encounter with the one who got away.