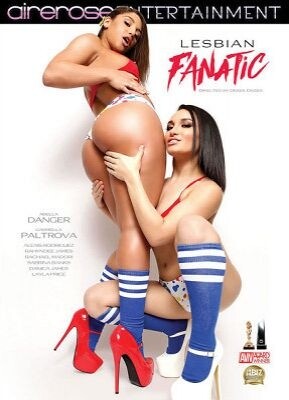 The latest all-girl title from Airerose Entertainment features Abella Danger and Gabriella Paltrova in a stunning shot on the box cover. Just in time for the Fourth of July, the ladies are decked out in red, white and blue outfits that just work so well on many levels.
And they sure do deliver fireworks in their scene — well if you're into anal acrobatics that is. In a gnarly session that is at times more clinical than sensual, these two ass explorers go deep inside each other's orifices with an assortment of toys that aren't for the faint of heart.
Abella jokingly calls their hook-up a "play-date." It's more like an initiation in asshole stretching. The girls even get out the rarely seen speculum for some advanced naughtiness. Between the gapers, the moans and the mega penetrations, these two prove they're not just ready for the major leagues, they're already there.
While Danger and Paltrova go the biggest, the other girls here aren't exactly shy. Alexis Rodriguez and Rahyndee James also don't mind grabbing some hefty hardware to pump each other with.
Rachael Midori and Sabrina Banks come through with some scissoring in their scene, and Layla Price and Danica James make use of a long double-ended dildo.
What makes this title memorable is the adventurous nature of each scene with girls pushing their limits and enjoying the possibilities.
Synopsis:
Four scintillating scenes of all girl-on-girl goodness! They are all stunners, every scene will drive you absolutely wild!