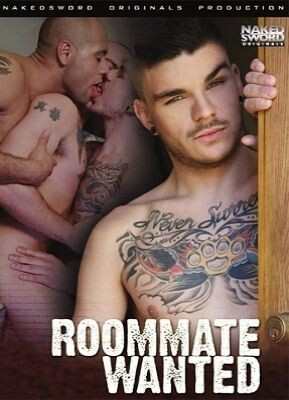 "I don't care what it takes...I'm gonna get this room right now!" Some down-on-their-luck dudes are hav- ing a tough time adjusting to expensive San Fran- cisco living, but the kindness of horny strangers is about to pay off. Colby Keller is having an amazing year; he never disappoints—this time distracting smooth jock Joseph Rough, whose hysterical inner dialogue ("He dropped his pen...does he want me to suck his cock?!") quickly heats up the scene. The two have a scorching encounter, starting with some expert cock worship on Keller's rod before Rough gets pinned to the couch in an increasingly sweaty and fast fuck with off-the-charts chemistry. It alone is worth the price of admission.

Dylan Knight is another, his verbal control over Liam Harkmoore punctuating another great pair- ing. Knight loves to get his big dick sucked, and it shows—popping out and ready to go, his low hang- ers aching for a release. "Back up on that dick!" he then instructs as he fucks Harkmoore. "Arch that back! Put that ass up!" Harkmoore sits down on it, his own big dick flying all over the place in a great sequence.
Synopsis:
No credit? No references? Nice dick? No problem!