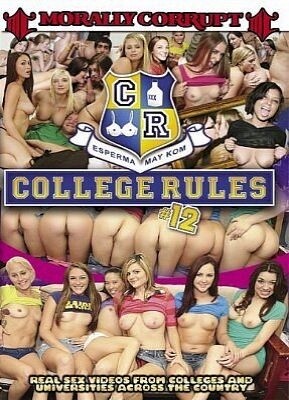 Real sex videos from colleges and universities across the country! The best college sex videos you have ever seen! Universities and community colleges from around the world! The Girls School the Newbs This week's submission was brought to us from the west side. These girls wanted to show us how lame their male friends are. They would rather sit there playing video games than ram some tang! I mean, you have these cute chicks pretty much throwing themselves on you and you're worried about how many kills you have? Damn, I feel bad for you son. Luckily these college boys straightened their act up real quick once these girls got naked and ready to fuck! Tommy Gets What's Coming to Him Tommy is a real douche bag because he cheated on his girl and she submitted this week's vid. She's not really looking to win the 10k but really has a great time fucking and sucking off all of his close friends. She even makes one of them cum on Tommy's toothbrush. Classic revenge story here fellas! Hall Pass We got a video in from some girls who decided to put their boyfriends up to the test with hidden cameras. The first guy in the bathroom taking a piss got offered a hand job and fell for the bait…busted! His girlfriend came in and slapped the shit out of him. The second guy busted in on three hot chicks in his dorm room but passed the test and his girlfriend rewarded him by letting him fuck one of them! The last also got a nice threeway treat from his girlfriend. Hall passes rule! How Many Cum Shots Can We Get? These super sluts split into two teams and try to fuck and blow as many guys as possible on campus. Team One goes with an all-out orgy and collects seven cum shots all over their slutty faces. Team Two ambushes the guys in the dorm and starts sucking them off until they cum. All in all I counted ten cum shots! These sluts are out of control!
close
E-mail this to a friend
College Rules 12
Email sent. If you wish to send to another person, click here.