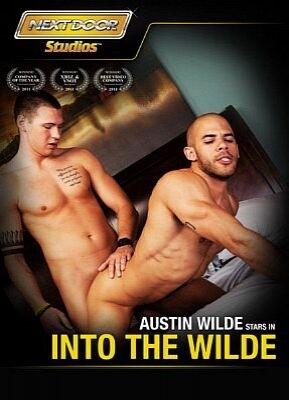 With so many twinks and muscle dudes around, it's refreshing to see a bona fide superstar that doesn't fit either mold. Christian Wilde is a unique presence, a trim and tattooed cutie with a hairy bod, arresting eyes and one of the hottest cocks around.

He appeals to a wide variety of fans because he can fit numerous niches; throw in that hot voice, and it's a done deal. Naked Sword is wise to build a series around him, and this four scene effort has him fulfilling fantasies. He has sex in the back of a van with Brandon Jones as they drive around San Francisco. Watch Wilde's eyes dart to the windows, a wicked smile forming as he gets excited seeing so many unaware people walk by. And kudos to Jones, who mounts the stud and rides like a champ in very cramped quarters.

After getting off with masseur Rod Daily (who feasts on Wilde's beast before taking it up the ass), our star goes cruising in the woods where he meets jock Connor Maguire and twink Ashton Webber, the three heading inside for a scorcher. After some great sucking (Maguire gets his thick, veiny shaft shared), Webber gets manhandled by the tops, who hold him up as they fuck. The closer has dark-haired Lance Luciano inviting his neighbor over to get his smooth holes filled.
Synopsis:
It's time to venture out Into the Wilde. Let these studs be your guide to pleasure beyond your wildest dreams.