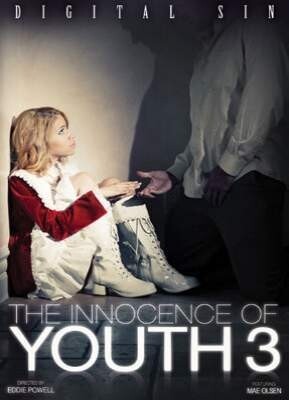 This series is wall-to-wall sex with a difference, paying special attention to eroticism as opposed to just performance. The dramatic lighting and slightly stylized sets make it look like a feature. The girls are all quite young, very pretty, and fetchingly costumed. The scenes don't really have setups but they do have context. Most are a kind of porn equivalent of a bodice-ripper romance novel. And a couple of times the guy actually does rip the girl's bodice.

In the hottest scene, petite Mae Olsen polishes the floor of an empty room as Eric Swiss towers over her. At first she looks uncomfortably like a little girl, especially when he puts her over his knee and spanks her lightly. Her reactions are extremely erotic. Although it might be a bit too edgy for some, the coupling is drenched with passion.

Blonde Tracey Sweet takes Bruce Venture's huge cock tentatively at first, then responds big-time. As in the other scenes, there's more attention than usual to the woman's pleasure. Jonni Hennessy is an elaborately costumed maid, very obedient to the sexual demands of her master, Mick Blue. The very pretty Hope, in another fanciful get-up, packs a suitcase. Xander Corvus kisses her gently, as if to convince her not to go. Then he fucks her hard, and all is bliss.
Synopsis:
The lustful curiosity of these innocent young ladies has gotten the best of them once again! Watch as Mae Olsen, Jonni Hennessy, Hope, and Tracey Sweet learn hard lessons of love, lust and sexual domination. Although these girls don't look the part, they're soaking wet and ready to fuck away all of their innocence of youth!