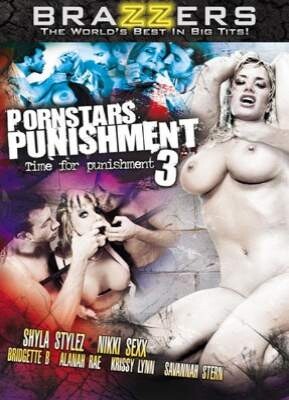 I Deserve What's Mine" – Shyla and James are recently divorced. When Shyla starts seeing their boss, James can't take it anymore. He hears them talking about their upcoming date and James takes out his anger on Shyla's Ass! "Shaw-Slut Redemption" – Bridgette is a corrupt prison guard who likes to sexually abuse the inmates. When things go too far, two prisoners tear up her ass and pussy instead. "Ten Dollar Whore" – Alanah tricks James into investing all his money in the stock market. After stealing his money, James tracks her down and takes his revenge on her ass! "Cathartic Coitus" – Scott and Krissy decided to try to work out their troubles and keep their relationship going. After Krissy skips out on a date, Scott gets in 1 last hate fuck! "Revenge" – While getting ready for a shoot for Brazzers Live, Nikki loses track of time and misses the entire shoot. Everybody is pissed at her and there is only one way to make it up!
close
E-mail this to a friend
Pornstars Punishment 3
Email sent. If you wish to send to another person, click here.