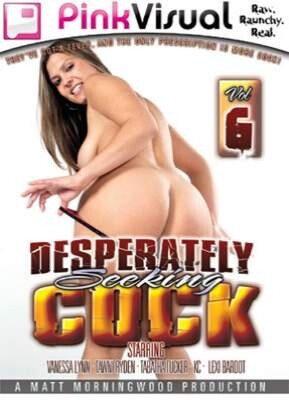 We begin this compilation of never before seen Pink Visual scenes with a close-up shot of Vanessa Lynn's sweet, curvy apple bottom. The camera really focuses in on it, before zooming out to show the rest of Vanessa's soft, luscious body. In no time, Vanessa's partner is all over her, and who can blame him. Vanessa appears to be a good girl on the inside with out of control sexual hunger when it comes out. Never a bad thing.

MILF Tabitha Tucker gets two boys to play with, who jump at the chance to nail this mature pretty lady. Her mouth immediately goes for the two cocks in front of her face, before letting them take charge and giving it to Tabitha, possibly the best she's had in years. The sinfully underappreciated Lexi Bardot also takes on two cocks for a ride, letting the boys have at it. They toss her around, pound her good, do virtually everything to her Lexi before shooting their load on her face. Two uneventful scenes better left in the vault brings its overall rating down, but it still delivers plenty on the heat scale.
Synopsis:
When Pink Visual saw the personal ad, "Sexy Sluts Desperately Seeking Cock", we knew that we could provide these bold bitches with all the colossal cock they could crave! We needed only to briefly mention the tasty treats of man meat we had waiting for these horny hotties and they were lining up to spread their legs and get fucked raw by the massive manhood they so desperately needed!