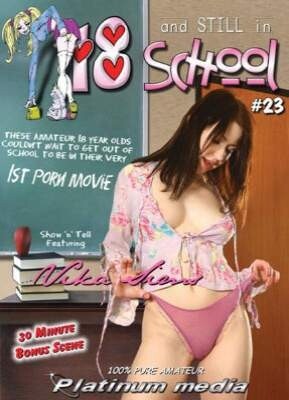 On a hit or miss basis, amateur titles run a higher risk of missing for a variety of reasons. Poor videography, poor audio, lighting, but most importantly, the quality of the girls and the heatness factor in the sex. The girls in this title are hits, just a notch above average in looks—girls most of us guys would do in a minute.

Kelly and her biker looking husband look like they're about to play together but he ends up being just her mope, handing her various toys until she's done fucking herself. His reward ends up being a few sucks on his rod and cumming all over her – nice touch! Vika is the drop dead gorgeous coed on the cover, and we're treated to a nice little striptease and solo masturbation scene.

Same with Sissy, who plays with the cameraman's cock, sucking it and rubbing her pussy on it. 18-year-old Danelle from Montreal highlights this show with her blessed rack, Eva Angelina inspired glasses, dominatrix-like lingerie, and sexual appetite. She's a sexy girl, diddling her pussy and giving great head, until the camera guy shoots his load on her face, demonstrating what a slut she really is as the end credits roll.