One of the busiest and most exciting porn brands to emerge in recent years is the PornDoe Premium imprint.
The adult production company and paysite network has been rapidly expanding its erotic offerings with an array of diverse storylines, churning out videos at a mind-bending pace.
It is so easy to let competition sneak up and surprise you, so make sure you know you gave it your all," said Yannick Ferreri, PornDoe Premium's head of business development. "Nothing is worse than sitting on an idea, or holding off on something only to watch someone else do it first.
Porndoe Premium, one of the largest localized adult content producers in Europe, is headed up by Yannick Ferreri, the company's head of business development who keeps a steady eye on growing the porn network to the delight of his steady stream of customers.
Already counting 35 exclusive sites, Ferreri plans on expanding PornDoe Premium's holdings to 40 by year's end.
Since inception several years ago, PornDoe Premium has been seeking to redefine what a true porn membership should be — perhaps that intersection where Netflix meets porn — with story-theme innovation and new marketing ideas.
"PornDoe Premium is the No. 1 emerging E.U. paysite without a doubt," Ferreri said. "We are constantly launching new lines and new features. Tech moves so fast, and it seems by the time you added one cool thing there is another great idea that pops up."
PornDoe Premium and its companion tube site, PornDoe, are a rare industry powerhouse. Helming the company is Gian Carlo, a reputed industry veteran.
Ferreri got his start in adult entertainment about eight years ago with Mansef, which is now famously known as international adult conglomerate MindGeek.
"After having a run in the mobile sector, I had found a new opportunity with PornDoe which was in it's infancy," Ferreri said. "GC and I shared the same views and ideas so it was perfect fit.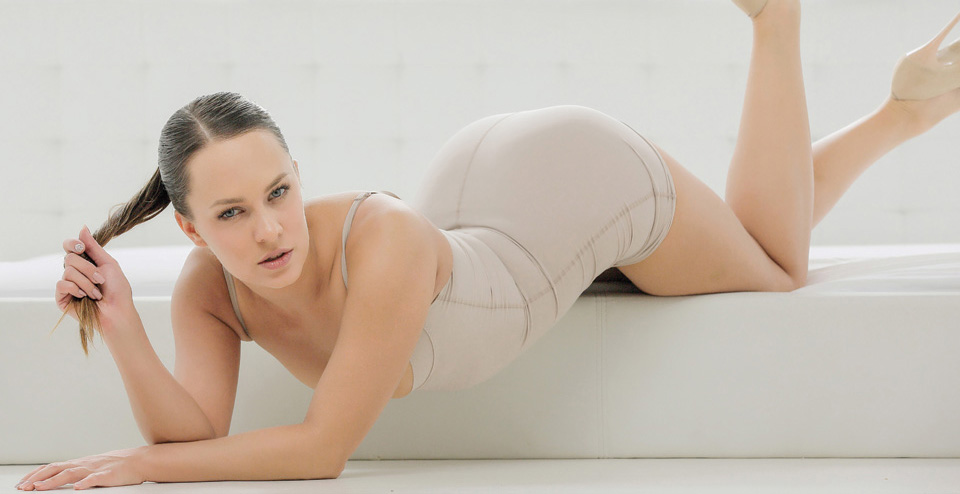 "At first GC and I wore a lot of hats, but after staffing up pretty much all the daily and operational tasks I am primarily focused on the production," Ferreri said. "I manage the 15 teams we work with alongside the budgeting and planning for release."
Ferreri noted that the studio shoots 85 percent of its exclusive "unique" content in the E.U., with the rest filmed on location in North and South America.
That unique content could be rough sex, BDSM or fetishes, or it could be romantic encounters or glamcore. And members can have an unlimited supply of PornDoe Premium adventures for $29.95 a month.
But to draw new members and retain old ones, Ferreri said, production must keep on a steady pace and the content must be ground-breaking and compelling. And, in today's world, time is never on your side.
"It is so easy to let competition sneak up and surprise you, so make sure you know you gave it your all," Ferrari said. "Nothing is worse than sitting on an idea, or holding off on something only to watch someone else do it first.
"In the online space time is truly your biggest enemy and you simply cannot fight it without the right combination of know-how and capital."
In late September, the PornDoe Premium network launched its 35th exclusive-content site, BumsBesuch.com.
The concept of BumsBesuch.com borrows from another one of PornDoe Premium's properties, BumsBus.com — porn star greets the unsuspecting amateur, ready to rock the young man's world.
PornDoe Premium also recently launched PornDoePedia.com, a new niche "how to" site that offers tutorials on everything about sex — from the proper ways to get rewarding anal sex to all the steps to your first threesome.
Another recently launched site, KinkyInLaws.com, offers taboo tales with "unmentionable acts" involving dad's new girlfriend, a sexy mother in-law and a slutty stepsister, among a stream of other storylines.
"We are always trying to innovate with our offerings in the PornDoe Premium network," Ferreri said.
PornDoe Premium's innovative storylines and concepts have been greeted with approval by some of the top adult companies that have inked partnership agreements.
The company earlier this year signed distribution deals with adult video-on-demand operators AEBN and HotMovies.
AEBN's licensing agreement, made in June, allowed AEBN to stream to consumers 16 titles monthly. HotMovies deal allowed 20 new PornDoe Premium releases every month to its members.
PornDoe Premium's complementing tube site operation, PornDoe.com, also is seeing a strong growth trajectory, Ferreri said.
PornDoe.com's allure revolves around its own content, as well as material garnered from exclusive deals with multiple producers world-wide. The site offers a blog, relaying the latest news on the newest PornDoe Premium material available to users.
Ferreri emphasized that all of the videos on the site are "100 percent legal."
"PornDoe.com is becoming more of an established brand for paysite owners to market their products and generate sales in a legal way," Ferreri said. "We are growing at a comfortable pace, so all the work is definitely worth it.
"We are also pushing features and improving streaming every month to make sure it always has a competitive edge and that it gains users," he said.
The tube site was built with language in mind. PornDoe.com's video titles and notes can be translated into six of the top languages — English, German, Italian, Portuguese, French and Spanish.
"Having built an in-house platform that connects to translators worldwide, we offer six languages of relevant terminology to increase the potential user base. And, most importantly, absolutely no piracy, he said.
Piracy is a prickly subject for most paysite operators, and Ferreri makes it clear the company wants no part of it.
"There will come a time when piracy will be met with far more scrutiny and judgment," Ferreri said. "It would be wise to be in line with all of the right procedures when that storm passes."
Ferreri said that while it is not as easy to open an adult paysite as one could 10 years ago, sites that offer "premium" experiences have a better chance succeeding in today's market. He noted that the "classic formula still applies."
"If you can make sure that your offer is simple, clean and stands out as a top product, you will sell memberships," he said. "Now of course, the bar today is set quite high, and therefore you need to be at the cutting edge of user interface and user experience, as well as customer service."