FEATURE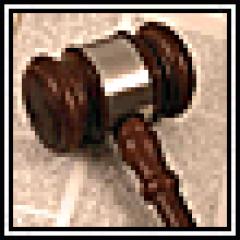 Strange Bedfellows
March 6, 2005
Text size:
XBIZ Research
Will virtual reality boost the paysite market?
Yes, it will soon
| | |
| --- | --- |
| | 39.66% |
Yes, but in a few years
| | |
| --- | --- |
| | 36.87% |
No
| | |
| --- | --- |
| | 23.46% |
Out of 179 votes. Results based on votes submitted by members of
XBIZ.net
social network.
---
" Tribe's theory was put to the test when Lancaster made his ruling in the Extreme Associates case "
---
When John Lawrence and Tyron Garner were having a drink at Lawrence's Houston apartment on Sept. 17, 1998, and decided to move the party into the bedroom, they had no idea that their passion might be setting a precedent for the rights of adult content producers a scant six years later.
When Harris County Sheriff's officers burst into that same bedroom that night and caught the couple in flagrante delicto and the two scrambled for their clothes, the thought never entered their minds that they could be changing the way that obscenity defenses eventually would be handled.
But on Jan. 20, when U.S. District Court Judge Gary J. Lancaster in Pennsylvania tossed out a variety of charges filed against Extreme Associates owners Robert Zicari and Janet Romano, at least a tenth of his 40-page ruling was based on the tryst between Lawrence and Garner, its offspring, U.S. Supreme Court case Lawrence vs. Texas, and exactly what that meant for individuals' rights of privacy.
Less than a year after the landmark Supreme Court decision that nullified state sodomy laws, the legal community was still reeling from the implications of what Lawrence vs. Texas meant for gay rights when Harvard Law School professor Lawrence Tribe, an expert on constitutional law, federalism, free speech rights and privacy, first suggested that it might have important meanings for the adult community.
Tribe argued that the Lawrence court recognized that sodomy laws were the physical representation of what he referred to as an "ugly dynamic of oppression" that reduced same-sex relationships to a forbidden sexual act. This realization, and the resulting ruling, moved the court to decide that the government can no longer use moral justifications to inhibit certain personal liberties
"Viewed in this light, the court's holding in Lawrence is hard to reconcile with retaining the state's authority to ban the distribution to adults of sexually explicit materials identified by, among other things, their supposed appeal to what those in power regard as 'unhealthy' lust, or the state's power to punish adults for enjoying such materials in private, whether alone or in the company of other adults," Tribe wrote.
Nine months later, Tribe's theory was put to the test when Lancaster made his ruling in the Extreme Associates case.
The right of privacy is part of a larger class of constitutionally protected rights that fall under the heading of substantive due process. Never explicitly set out in the Constitution or the Bill of Rights, substantive due process protections are derived from the Fifth and 14th Amendments, which read, in part, "nor shall any State deprive any person of life, liberty, or property, without due process of law."
On its face, the amendments are interpreted to mean that a person must be given a fair trial before he can be punished for a crime, but the Supreme Court developed a broader interpretation of those amendments, which they say imply that freedom, life and property cannot be taken away in any respect, even outside the justice system, without governmental justification.
Scott vs. Sandford
First applied during Dred Scott vs. Sandford, in which the Supreme Court ruled that it was unconstitutional government inference to declare slaves free after they escaped to territories where slavery was not recognized because it deprived their owners of property, the concept of substantive due process was built up over the years and eventually cemented during Griswold vs. Connecticut, when the Supreme Court decided that the same laws that protected the property of slave owners also protected a married couple's right to use contraception. During Griswold, the court said that certain rights, including the right to privacy, while not explicitly stated in the Constitution or its amendments, exist within the "penumbra" of guarantees made in the Bill of Rights.
While Lancaster's Extreme Associates ruling was lauded as a major blow against obscenity prosecutions when it was announced Jan. 20, the idea of using privacy rights as a means of furthering free speech is not a new one, according to Robert Corn- Revere, a partner at the Washington office of Davis Wright Tremaine, an international law firm that specializes in free speech issues and media rights.
"It's something that goes back to the 1960s," Corn-Revere told XBiz. "Particularly, cases decided during that period developed the notion that privacy rights emanated from protections of personal liberty."
Corn-Revere, who acted as lead counsel in United States vs. Playboy Entertainment Group Inc., a Supreme Court case that invalidated part of the Telecommunications Act of 1996 as a First Amendment violation and successfully petitioned New York Gov. George E. Pataki to pardon the late comedian Lenny Bruce, pointed to another case cited in the Extreme Associates decision, 1969's Stanley vs. Georgia, as a good example.
"In Stanley, the court ruled that, as a matter of protected individual liberty, people have a right to view obscenity in the privacy of their own homes," Corn-Revere said.
Adult industry attorney J.D. Obenberger agrees with Corn-Revere's assessment of the uniqueness of the defense's position in the case.
"In a word, I don't think it's all that new," Obenberger told XBiz, noting that a similar defense had been tried by an adult theatre in 1973's Paris Adult Theatre I vs. Slaton, but was overturned.
Because United States vs. Extreme Associates Inc. occurred in the lowest level of the federal court system, and because Lancaster made sure to point out that his ruling only applied to that specific case and should not be taken as a broad refutation of obscenity law, the case holds a limited legal precedent, according to the attorneys.
The groundbreaking nature of the case, they say, comes because it was totally unexpected.
Ruling Logically Sound
"This case is potentially huge," Corn-Revere said. "Right now, it's one district court decision, but it's a victory that surprised a lot of people. The ruling is logically sound, but it takes a courageous judge to go against the prevailing view or conventional wisdom. It's certainly groundbreaking in that sense."
The precedent set by the case is not so much legal as it is both inspirational and moral, and it sets a standard for future defenses against obscenity prosecutions, according to Obenberger.
"After this, any lawyer who doesn't raise this in an obscenity case could be charged with malpractice," he said.
The prospect also exists for this case to set a major legal precedent when it is appealed by Mary Beth Buchanan, the U.S. Attorney for the Western District of Pennsylvania.
Buchanan, handpicked by former Attorney General John Ashcroft as director of the Executive Office for United States Attorneys at the Department of Justice, has virtually no option but to appeal the case, according to Obenberger, even though it might result in setting a legal precedent at odds with the current presidential administration's views on pornography.
"It's a dangerous case as far as [the government] is concerned," Obenberger said. "But they have this cloud hanging over the statute now. This was supposed to be their lead case, and this thing just blew up in their lap."
Obenberger said that a victory for Extreme Associates in appellate court could have a huge impact on federal obscenity laws but that Buchanan would most likely appeal because the alternative would mean that every time an obscenity prosecution occurred, a right to privacy challenge would be raised and, eventually, one of them would make it to a federal appellate court.
On appeal, the case will travel up the 3rd Circuit Court, based in Philadelphia. Currently evenly split between Democrat and Republican judges, the 3rd Circuit has a long history of dealing with both right of privacy and freedom of speech cases. In 2000, a threejudge panel from the 3rd Circuit ruled that a person's sexual orientation was protected by substantive due process. A year later, a different panel of judges ruled that harassment based on sexual orientation was not prohibited by federal law.
"'Liberal or conservative,' I don't think is a really good way of determining how a court would rule on an issue like [Extreme Associates]," Corn-Revere said. "It could go either way, but the 3rd Circuit has always been a favorable court to go to on these types of issues."
Twice, the 3rd Circuit Court has ruled that the Child Online Protection Act was unconstitutional, first finding that its use of "community standards" to judge Internet content would "subject Internet providers in even the most tolerant communities to the decency standards of the most puritanical," and then finding that the law was too broad to avoid infringing on free speech rights. The court has also ruled favorably on cases involving the Communications Decency Act.
From there, Corn-Revere said, it's anybody's guess what could happen. If it ends up being appealed to the U.S. Supreme Court, he believes there's a very good chance the high court would agree to hear it.
"This Supreme Court has a lot more discretion over what they hear," Corn-Revere said. "But something that says that a body of law is unconstitutional is the very king of thing that the court would be willing to take on."
"If obscenity law is ever going to fall, it's going to be because of a case like this," Obenberger said. "This could be the start of great things. But that's all it is. It's the start. An ember has been lit here and it might turn into a huge bonfire, but it's also the possibility that the wind blows the ember out."
Add XBIZ Articles
to your
RSS reader
---
OPINIONS & VIEWS

Paysite Meetup: Catching Lightning in a Bottle
We just completed the first XBIZ.net Paysite Meetup in Prague. We caught lightning in a bottle. I first heard that expression from a friend who works in TV. He started in TV in the 1960s selling advertising,...
More »

Why a Traffic Network Killed a Popular Offering
Change begets change. Nothing propagates so fast. If a man habituated to a narrow circle of cares and pleasures, out of which he seldom travels, step beyond it, though for never so brief a space, his departure...
More »

Luring Cam Users With the Right Ad Format
The live cam marketplace is highly competitive filled with big-, medium- and small-sized players. So how do you stand out from the crowd to attract new users or persuade users to come back and spend their...
More »
POPULAR PRODUCTS & SERVICES
Submit your press release to
multiple news outlets with 1 click.
Subscribe to RSS news feeds or
add free content to your website.
Access XBIZ news and articles
with your mobile device.

Back to top