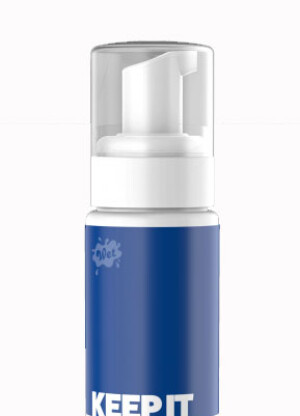 Product Description:
Wet® Keep It Clean™ Toy Wash can help extend the life of your toys. A little bit goes a long way to keep toys fresh, and the foaming action allows for targeted application and a deep clean. A gentle cleanser, this non-greasy formula is alcohol free and triclosan free. Latex, rubber, jelly, silicone, realistic, plastic, metal, and glass friendly.

For more information, contact your distributor, call us at 702-957-4400, email Sales@trigglabs.com, or visit our website at StaysWetLonger.com.