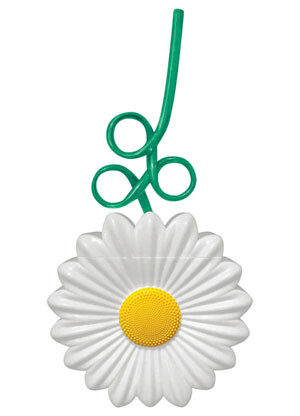 I have tons of drinking cups, but this Daisy Sipper by Kheper Games is perfect for my summer sipping by the pool or out for fun! It is not too big, but big enough to hold 16 ounces of your favorite beverage. The straw that comes with it is sturdy and easy to use. I love this cup and it does not leak at all. You should not try to put hot drinks in this plastic cup, only cold refreshing beverages!
Product Description:
Throwing it back to the 90's, this adorable party cup pays tribute to the iconic daisy, featuring classic white and yellow coloring plus a green twisty straw stem.