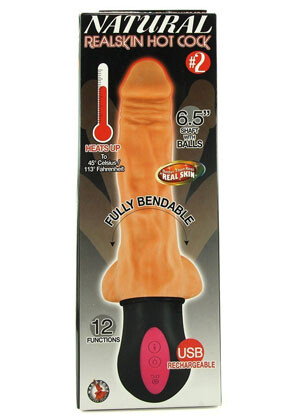 With winter in the air, it's always fun to get under the covers and warm yourself up with a little masturbation fun. If you are feeling extra chilly and need a little help in the warmth department, get excited because this fake penis heats up! Not only is the warming delightful, it has a real skin feel that will make you think it's the real thing. The shaft is also fully bendable in any direction and will hold shape. There is so much fun stuff you can do with this toy. It has 12 strong vibration functions and is completely rechargeable. This is a lovely fake penis for your collection.
For more information, contact Nasstoys:
Product Description:
Flexible realism, twelve functions of vibration and a unique heating function, plus full recharge capability.