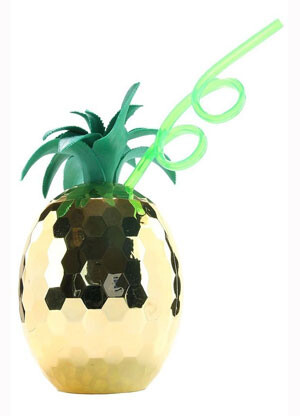 Out of all the crazy cups people are making these days, this is one of my favorites. A gold pineapple with a crazy straw, what is there not to love. I would now like all my beverages served in this cup. It's so much fun to bring to parties or any outings where beverages are served. This disco pineapple with be the life of the party. Holds about 28 ounces of your favorite beverage. People will be lining up wanting to know where you got it.
Product Description:
Go for the gold with this stylish golden Disco Pineapple Cup. Be the life of your next party, or enjoy a tropical beverage at your next beach or pool outing, with this stunning cup. Great for theme parties! Holds approximately 28 oz.