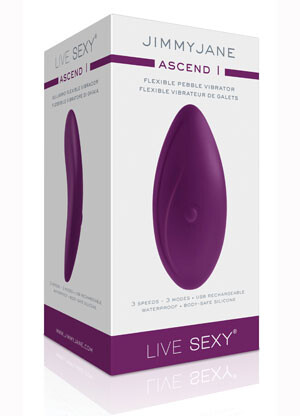 Such an elegant little pebble. I haven't had to recharge this toy yet as its battery holds power for a few hours. It is perfect for clitoral stimulation for play by yourself or with someone. I have only used this toy with my partner and it's been a beautiful little addition. I love the lightweight moldable texture. The versatility of being able to be utilized for on-the-go play or wearable for a night out was also a fun addition.
For more information, contact JimmyJane:
Product Description:
The ASCEND 1 Vibrator provides powerful clitoral stimulation that is ideal for solo play or fun with a friend. The slim pebble shape is curved to cusp to the contours of the body for use during sex and fit perfectly into the palm of your hand for solo fun.