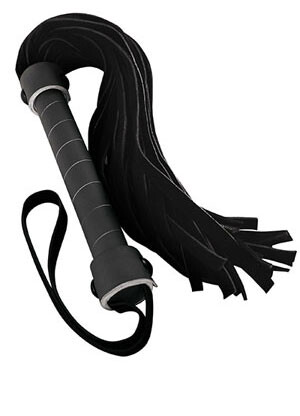 I love the sound this whip makes! It's very light, and can pack a sting of you want it to. Not only is it very versatile and well made, but it's easy to clean. The Renegade Bondage Whip also has a loop so you can keep your grip. A totally wonderful, and fun whip — totally would recommend!
Product Description:
Black leather cat from Renegade Bondage collection. Length approx. 43 cm (without loop).
Masculine design, durable construction. Easy to use and easy to dominate. This is Renegade Bondage, an entire collection for your master/slave play. Black leather cat, length approx. 43 cm (without loop).