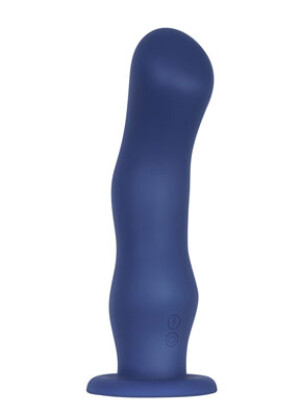 If you want to go on an electrifying ride, then hop on the Joy Ride with Power Boost by Adan & Eve. I tested the Power Boost just as I was about to reach that peak and I must say, hitting that lightning bolt button was all that and some! It gave me 10 seconds of turbo power I was not expecting … amazing.
It has a gently curved shaft is shaped to stimulate both the G-spot and his P-Spot if you are pegging, with eight speeds and functions of ultimate power. After each Power Boost, your Joy Ride restarts at the function you selected. You can use it alone or with your favorite strap-on harness.
For more information, contact Adam & Eve:
Product Description:
Electrify your pleasure with the only vibe that gives your erogenous zones a Power Boost! Just when you're about to head over the edge and want that final climax to rock your world, just press the lighting bolt button and you'll get 10 seconds of maximum vibration glory.