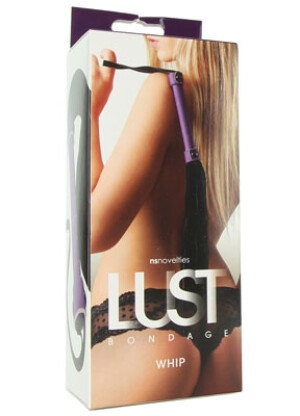 This is a fun, light little whip. It feels good in your hands and makes a gorgeous noise when you use it. The length of the tassels and the material are nice, making it easy to clean. This whip is a great starter toy for those entering BDSM play. The beautiful sound it makes is really great for those who have sound fetishes.
Product Description:
Awaken your desires and delve into the realm of LUST. Meticulously constructed restraints designed to bind your pleasures with an exquisite offering of purple bondage wear. LUST is a collection of wrist and ankle cuffs, ball gag, mask, whip, paddle, collar with chain and hog tie featuring easy to use Velcro closures, neoprene lined for extended wear and black matching hardware. Vinyl construction for ease of maintenance and extreme durability. Product Dimensions: 15.9 x 0.7 x 0.7. Product Material:Leather. Color: Purple.