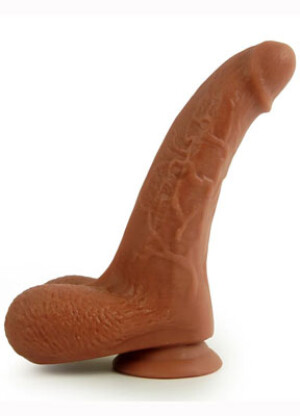 Looking for a new friend to spend some time with? Looking for that average Joe of a guy? Well Topco has you covered with Seth the Entrepreneur.
First off, never have I been that entertained while reading the box of a dildo. I learned so much about Seth and how he was going to satisfy me later. I would buy this on the hilariousness of the package alone.
Inside the great package is Seth's lovely dildo just waiting to make you orgasm. It comes with suction cup so you can stick it anywhere and it's harness compatible. Bring Seth home today, you won't regret it!
For more information, contact Topco Sales:
Product Description:
Seth the Entrepreneur is one of the Average Joe dildos, with a six inch stimulus package that curves dramatically to provide perfect G-spot pleasure. Average Joe dildos offer an alternative to the oversized, fantasy-shaped sex toys that often dominate virtual and real world store shelves. Designed to realistically recreate the look and feel of a real, average penis, each is still carefully crafted to please, and each has specific attributes that will appeal to certain tastes. Seth's strong suits are the aforementioned G-spot stimulation and an extra-thick base and pleasingly plump, veined shaft. 100% waterproof with a harness-compatible suction cup base, Seth is always ready to get down to business.