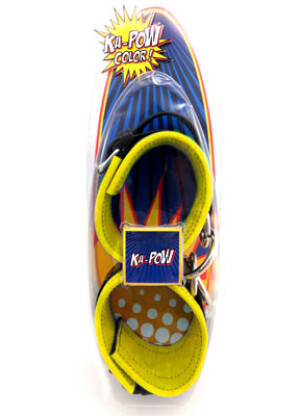 These are some bad-ass cuffs for the bad-ass person inside you waiting to come out. They make me feel like a naughty super hero when I put them on. I want to run around and save lives and then restrain the cute people that I save and give them orgasms. I could be the sexual super hero the world needs now.
The color really pops and is sure to grab everyone attention and goes with most of my outfits. Made with premium leather and super hero strength hardware to keep any bad guy tied up.
Product Description:
Vibrant color & sizzling style combined with premium quality and durability – a combo for every Superman & Wonderwoman. Take playtime to epic levels of adventure! We have taken the superior leather that PHS International is known for, and layered it with dazzling, eye-popping hues. There are 6 vibrant shades to choose from – blue, pink, purple, red, turquoise & yellow. We have a color to match any outfit or taste.