Kink by Doc Johnson In Deep - Premium Silicone Anal Snake
Doc Johnson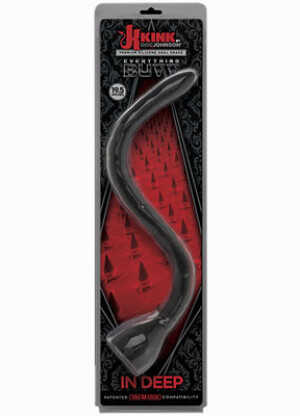 Product Description:
Kink by Doc Johnson In Deep - Premium Silicone Anal Snake – 2401-30-CD
MSRP: $81.52

Soft and flexible with a slim body and tapered tip, In Deep is one of the most innovative designs in the Kink by Doc Johnson collection. In Deep's narrow width is perfect for teasing or a fast push, while the extra-long length is ideal for goal-setting and deep exploration. The lightly ridged surface makes it easy to grip even with slippery lubed-up hands, and creates pleasant friction for the recipient.