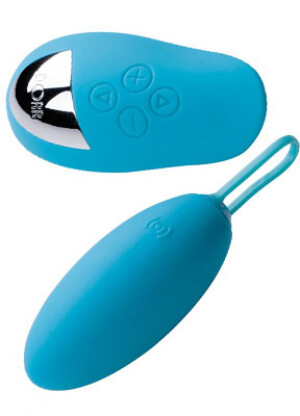 The Spot by Dorr is a neat duo of vibrating bullet-esque toys.
They come in a sleek, black and purple box. The box shows exactly what the toys look like on the front, and contains (in addition to the toys themselves) some instructions, a storage bag, and the UBS and outlet charger.
The vibrating units themselves don't look like your standard sex toy bullets, which is nice. They are made of super-soft silicone and are really light in the hand. They don't require batteries, which is great, and are waterproof, which is also great.
Although we needed to pull out the instructions to figure out how to turn them on and choose the vibration type, the twin vibrator idea is neat if you have two people who find pleasure in vibrating toys.
Product Description:
Spot is a compact and contour massager offer irresistible pleasure with a twist. A remote control allows you and your partner to enjoy endless sensual pleasure at the touch of a button. It offer six different playful settings and made of fully waterproof body-safe silicon ready for intense stimulation.