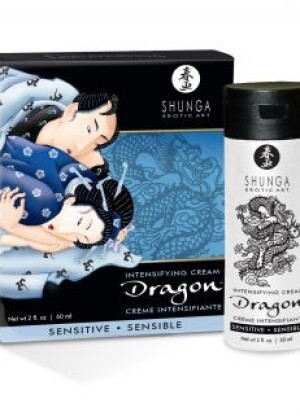 Product Description:
Dragon Sensitive cream is a softer version of the original Dragon cream. It's made for couples who seek a milder "fire and ice" sensation to fully enjoy love making. This version is less intense and just as much fun. It will come in a beautiful white bottle and its own high-quality printed colored box. Included, is the new "how to use" pamphlet.

We created Dragon Sensitive in response to customer demands who requested a "lighter" version. Since Dragon is one of Shunga's most popular products, it should sell very well.