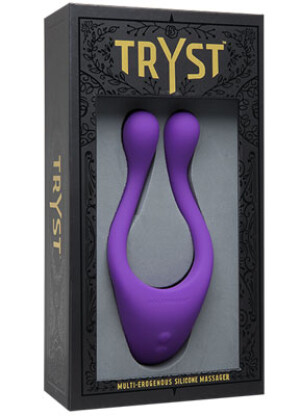 Product Description:
Created to provide satisfying stimulation to many areas of the body, TRYST™ offers something for everyone. This new and highly anticipated vibrating massager was designed for versatile use and whole-body enjoyment by any individual or couple. Users will enjoy TRYST's™ ergonomic base and curved arms as an external or insertable vibrator, wearable c-ring for solo or partner play, or gentle clamp-style massager applying pleasurable pressure to the clitoris or nipples.
Available in Purple (pictured) and Black.