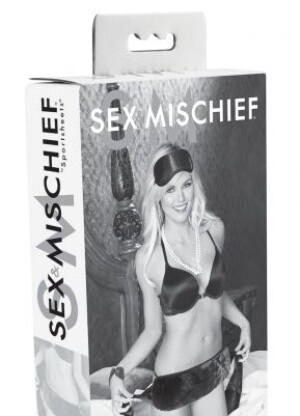 Product Description:
SS10054 S&M Satin & Fur Sex Strap

This Satin and Fur strap is perfect for sexual positioning and fantasy play - just try this strap for other sexual positions.. One comfortable solid strap with no compromises, no weak points. Makes the missionary position more intense. Give reverse cowgirl a try with this strap - awesome.. Softest, most luxurious sex strap on the market and in your bedroom.

Includes a black satin blindfold to enhance your other senses.