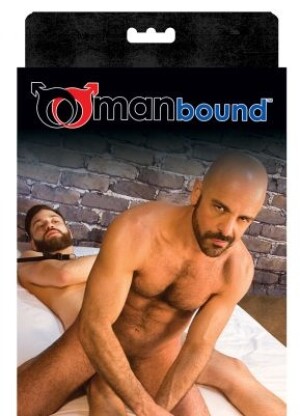 Product Description:
SS95005 Manbound Under The Bed Restraint System

This Under the Bed Restraint System is easy to set up, in fact, sets up in mere minutes. Fits any size mattress and travels anywhere well. Use at home or on your vacations. Create your own bondage fantasies in any bed.

Includes: 4 Wrist/Ankle Manbound Cuffs, 4 66" (168cm) Restraint straps, 1 66" (168cm) Connector strap.