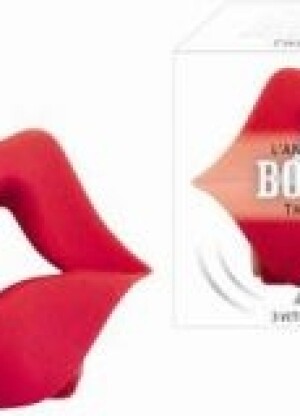 Has your lady friend ever came to you asking for oral sex and cock sex all at the same time but she doesn't want the fuss of having some hot college coed's head between your legs while you're pounding away. So women never quite know how to compromise. Well now you can with all the excitement and none of the hassle of a threesome with the lips ring from BodiSpa. That's right; now you can have pouting red lips pulsating on your partners' nether regions while giving you the longer and harder erections you expect from a well-constructed cock ring.
Product Description:
A new twist on cock-rings that invokes the fantasy of threesomes in play.